What is self-love?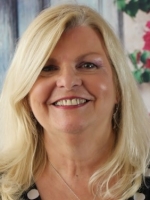 Self-love is much more than a bubble bath, a manicure or a facial. Self-love is the essence of a loving attitude, it's discovering who you are and it's putting yourself first.
When we say 'put yourself first', we don't do this for any narcissistic reason. If you love, approve and care for yourself then you have the energy to help others. Although I'm not talking about self-love in a way to help others, I'm talking about finding that way about yourself, finding out who you are. 
We often feel we are not enough and we tell ourselves that we are not enough, which I'm sure will resonate with many people and this may result in us staying in a bad relationship. We could stay in an abusive or addictive relationship, with a person who is unable to love us fully. We've been brought up by parents who have learnt from their parents, how not to give love and how to be critical. 
There is one question I want to ask, 'When did you fall out of love with yourself?'  
Many people will wonder 'I'm not enough, what happened?' or 'I'm not enough, how did that come about?'. What do you get when you think you're not enough? Well first, let's have a look at your parents, how did they treat you? Did they compare you to your siblings or friends' children?
When we're born, we all start with a blank canvas and we just learn all these skills as we go along in life. As we grow up we go to school and we might be told off or told that we're stupid and that's where it begins. Then we go high school. We start puberty, we start to develop, we start to maybe gain weight, get a few spots, we could be bullied, we could be picked on, we might not be wearing the right trainers or having the right group of friends. We get messages that make us feel 'I'm not enough'.
I want you to take a few minutes to write down on a piece of paper about your first boyfriend. What attracted you to him? What was it that you saw in him? The boyfriends, partners and husbands that we choose, (I say choose because on an unconscious level we choose because this is something that we've been conditioned to do) will behave in a way that we expect to be treated, in a way that we've always been treated.  
Does this sound familiar?  
This is just the start of exploring what self-love is and next month we are going to explore 'I've had enough.'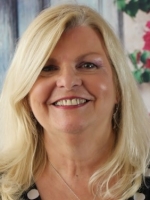 I work with women of a certain age, this can mean any age in theory. Women experience transition and trauma and change at any time of their life. They can become lost confused and in need of clarity and direction. I have experienced a lot of changes through out my life and learnt to completely turn it around I have worked with women all of my life.… Read more
Located in Sutton.
Can also offer telephone / online appointments.
To book an appointment, please get in contact: