What is life coaching? How to unlock your potential
Do you sometimes that you've lost direction?
Do you feel stressed or overwhelmed?
Has your confidence had a hit?
Do you want a life or career step up?
Have you invested to improve your life, work opportunities, health or well-being yet still feel stuck?
This is where coaching comes in. Coaching supports individuals to actively move forward. Sounds simple? It could be.
What is life coaching?
Many people are familiar with life coaching now but there is still a prominence for the term "coach" to be associated with a sports coach. The Cambridge English dictionary defines a coach as:
i) Someone whose job is to train and organize a sports team or...
ii) Someone whose job is to teach people to improve at a sport, skill or school subject.
It gives the example of a tennis or maths coach.
Coaching is not about teaching. Confused?
Here's what coaching is about. Coaching is a partnership with you in which your coach supports you to actively move forward towards your potential. It starts with a conversation to check in on where you are in all or key areas of your life and work. From here, your coach works with you to clearly identify where you want to maximise your potential and improve life. Your coach then helps you to get there but not by telling you what to do. The coaching process enables you to unravel the answers and steps that are right for you – you just need the right techniques from your coach to help you bring these to the surface.
You can see therefore that coaching differs from training but it's also different to mentoring and counselling; a coach does not mentor you as they're not necessarily an expert in your field and they won't focus on your past in the way a counsellor or therapist would. A coach is a specialist in coaching skills and techniques, which have been developed after rigorous training, practice and assessment. (see The International Coach Federation for more). Let's look at what coaching is in straightforward terms.
Coaching is:
A collaborative and dynamic structure to facilitate the reaching of goals or change that are clearly identified in your first meeting.
A catalyst to personal development and change/goal attainment.
Confidential and non-judgmental.
An accelerator towards increased fulfilment.
Unlocking your potential to maximise the opportunities and potential for the life you want to lead.
About unlocking your negative beliefs or assumptions and moving to more helpful and positive beliefs, behaviours, language and actions.
A safe space to provide greater scope for your self-awareness and self-management that springboards you to greater outcomes.
Focused in the here and now (not the past) and manageable steps towards your goals.
A personal journey to move forward towards the success and well-being your desire.
Motivational.
Thought provoking.
Empowering.
Productive.
Creative.
Outcome/results focused (for you).
Coaching offers you a flexible structure for commitment towards your goals; it supports you in unlocking your fullest potential in all areas of life.
Like learning a new instrument or sport, it requires your time and commitment but this investment will pay lifelong dividends. For most clients, in as little as six sessions, they feel "complete" (that's six hours) and all express a positive outcome from the end of the very first session.
Many people have a goal or intention to achieve something, only for days, weeks, months and sometimes years to pass. In fact, only 8% of people who set goals stick to them. Have you ever asked yourself why? Coaching offers you a sound space to move forwards consistently – and it is unlikely to take as long as you imagine.
For every person coaching offers a unique opportunity to unravel what is really important to you and do something for yourself about it. Invest in yourself – this is how you will unlock your greatest potential.
Share this article with a friend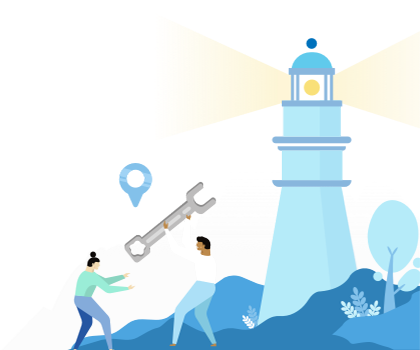 Find the right business or life coach for you