"What do you want?"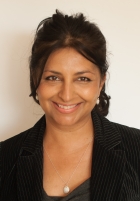 This is the ultimate NLP question? It sounds simple enough, but some people have never really asked themselves that question. It never ceases to amaze me how such a simple question can have such a profound effect.
We can often get stuck in the emotions of the here and now, feel disempowered and believe we have no choices. It's so easy to bemoan our situation and describe in detail what's wrong with our life - no time, domineering partner, unpleasant boss, difficult children etc. But when it comes to finding the solution, people are often left floundering, like a ship without a paddle. 
The first step is to actually know what you want, in fact this is the single most important skill in managing yourself and your life. Amazingly, people can often move away from the things they really want by unconsciously sabotaging their own chances. Or they can feel stuck and have no idea how to move forward. Once you know what you want and can define it, it's so much easier to start moving towards it. Sometimes the very fact of just knowing what you want, is enough to generate a big shift. It can be a huge revelation and can also reveal a lot about what's going on for you at the time. 
If you discover you really don't know what you want, that's OK too. You may be very clear about that and it's another way to approach the question. Or you may be unsure of what you do want but have a good idea about what you don't want. All these things start to paint the picture and put you in a better place to start creating your future. 
The clearer you are about what you want; in a specific, positive and verifiable way, the better your chances of achieving it. This is true in both a personal and professional setting. 
Working with a NLP coach can help you to explore what you really want in a safe, relaxed way and support you through the process of getting there. In this way a coach can add incredible value to your life, dreams and aspirations. 
So…. what do you want?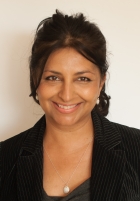 As a NLP master practitioner and life coach, Yvonne supports clients through change to give them more confidence, help them become 'unstuck' and move forward - keeping them focused, motivated and on track. Sessions are designed to open up horizons and create new possibilities. Yvonne also runs inspiring workshops throughout the year.… Read more
Located in Ashford.
Can also offer telephone appointments.
To book an appointment, please get in contact: