Personal development
Vision boards and coaching
When you see the word vision board do you think, "No, not me, I'm not an artist"? Do you think that's a bit out there? Well, take a few moments to let me explain why I love vision boards...
You create your own visual representation of your vision for the future. The things that you want in your life, your lifestyle and your passions.
Creating them gives you time out from your busy hectic life to focus on you.
You create an aide memoir, that will inspire you to take action, making decisions and choices that help you to create that vision.
Vision boards can be used to focus on a particular project or goal. A visual representation opens up different perspectives that writing does not always release.
It's a fun time when we can let ourselves really get in touch with who we want to be, rather than who we think we have to be. 
I love using them as a coaching tool because it opens up another way of communicating. So often when we are using language we worry about the words that we are using, we tend to censor ourselves. 
A vision board is made by you for you. The first one I made I draw stick people to represent an audience... I am not Lowery! But I want to have something on there that represented public speaking. Since then I have spoken at several public events. Until I did the vision board I had not realised how much I wanted public speaking to be a part of my life. That has led me on a wonderful journey where I have met some amazing people.
Vision boards are a tool. On their own, they will not change your world, or at least in my experience they do not, but they open you up to your values and what you really want in your life. Then if you keep them in sight (I used my first one as a screen saver) they focus your thoughts and actions. You find yourself taking steps to realise your vision.
Can you do a vision board on your own? Well yes, you definitely can. In fact, the first one I did create on my own with guidance from a coach who was leading an online course. I have read articles that give step by step guidance but I also have enjoyed creating one in a workshop where other people are busy creating their own. After a short while, I found that the individuals in the group inspire and helped one another, adding extra energy to the vision board experience.

If you are interested in creating your own vision board, why not see if there are any vision board events running in your local area and give it a try?
Share this article with a friend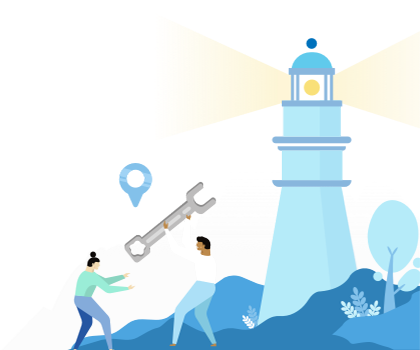 Find a coach dealing with Personal development