Relationships
Thrive through understanding goals
There is so much talk around goals - about whether we should have them or not, whether they work or not and so on. The conversation, in my view, is huge, and here are some of my thoughts for you.
A common expectation in the 21st century, with developments such as Netflix, Amazon Prime, increasing fast food deliveries and almost everything "on demand", is that results or material things ought to come to us fast. Children today grow up with this normality whilst those of us who are slightly older (!) see this as evolution. Some regard it as a great change, others less so. If children have teacher-led goals yet don't achieve them quickly, left unexamined, what could be the consequence 10-15 years down the line, let alone immediately? 
Perhaps you can recall the days of learning about delayed gratification and the joy that this brings when you have applied yourself with dedication and purpose to something and attained the outcome you so desired. You didn't take shortcuts, or give up.
Goals can be short-term, mid-term or longer-term. I do believe in goals in the same way as thousands of successful people around the globe do.
The really meaningful goals tend (but not always) to be longer-term goals, but in order to reach them, you have to work hard at the little steps that will get you there. This is how to thrive - through understanding this key point and acting upon it.
If you have tendencies to procrastinate, aim for perfection or things get in the way, speak to a coach for early support and motivation that will get you on your way. A good coach will help you to uncover how you can sustain your progress once you're on that path. Coaching is there to help you to move forward.
Many people forget that nothing will work unless you do. Maya Angelou - the world-renowned author - said it so well. It could be your career progression, it could be a relationship, it could be improved communication or results from your team at work. To get the results that you want, you must work. Usually, that means:
Work hard.
Work smart.
See things differently.
Be observant of others and of yourself.
Reflect on what needs to change - in you as well as in others.
Write a plan.
Have goals.
Reaching goals takes commitment and commitment doesn't come easily to everyone. It is easier to go with the tension inside you that whispers "it's time to give up", as "this feels awkward, I don't like it," or "this is too hard.". A pattern of giving up though will reinforce a pattern of giving up. You only have to think of a hobby that you enjoy, such as golf, horse-riding or baking, to know the commitment you put into that. When you started with your favourite hobbies, I am almost certain that you worked on the little steps or practised regularly enough to get to where you want to be; you may still be working on those steps if your goal is to gain even more experience or get even better. If distraction or procrastination is your enemy, this also affects levels of commitment - this can be dealt with and a coach can help you unravel how.

I get it. Working hard can be hard, but the outcomes can be hugely rewarding. Just look at Usain Bolt, Mo Farah or the England cricket team, who all undoubtedly have a vision; they have goals.
It's the same with work or relationships. Understand your end goal very clearly. Once you are crystal clear (although there is always space for movement), reflect on what you are doing to get there or what you need to do from now. Appreciate that it takes small steps that may take a year or more to get you to your vision. Each step matters. I'll say it again - each step matters, as it is one step closer to where you want to be. Don't give up but allow yourself permission to work hard and smart and also to play hard and smart. That's when you can feel the hard work is worthwhile. Your mindset has a lot to do with this, but it does not take much to understand that you and I have just one life - enjoy it all.
Share this article with a friend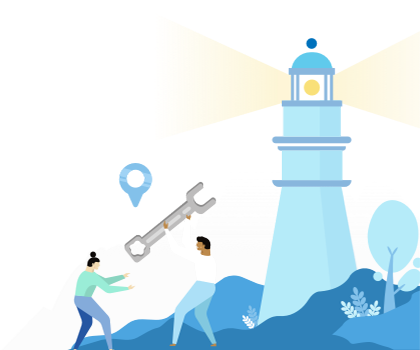 Find a coach dealing with Relationships