Health coaching
Three important tips to create balance in weight loss
Can diets be a positive experience?
Positivity only exists as the opposite side of negativity, for example 'the brighter the sunshine, the darker the shade'.
We need to experience both sides of the coin to create a genuinely positive outlook. The three things to do to create your sunshine outlook are set out below.


Admit your unhappiness
A positive attitude is often confused as positive thinking. Research has shown that ignoring the negative aspects in our life doesn't give us a positive attitude. Deliberately suppressing negative thoughts will make you more aware of them (like the dieter who is not allowed chocolate will see chocolate everywhere and feel a strong longing for it). Acknowledging the negatives, without being judgemental about it, will help us to achieve a positive attitude.
If you want to lose weight, for whatever reasons (health, beauty), it is important to acknowledge that you are not happy with your current state, not as an emotion or judgment, just as a fact. Looking at your situation in a clean manner, will help you to be more positive about the chances of success!

Don't deprive
What you can't have then becomes the most important object and it sits at the front of your mind. When dieting, it is the lure of forbidden items such as chocolate, cream, wine, burgers or sweets that you will see everywhere. Change your approach from 'forbidden' to 'allowed – with the consequence of not helping your weight loss'. And maybe even, from time to time have a forbidden item as a treat that can be intensely enjoyed.

Response positively
A lot of people are used to looking at situations from the negative only. A long standing invoice has been paid at last. The positive person will say: 'Great, we got the money', the negative person will say: 'It was about time we got paid'. Clearly, this is not contributing to a positive experience of life! Pay attention to your reaction of all sorts of events and if you notice the negativity, tell yourself the other side as well.
Having lost weight in your first week of dieting, but not as much as you were hoping for, the positive person will say: 'Great, I made a start, I am on my way.' The negative person will comment: 'I have worked so hard at it and the result is not good enough. Where did I go wrong?' This is making a potential positive experience into a negative one making it much harder to continue.

Conclusion
Dieters are used to beating themselves up and it doesn't do them any favours. Create a positive frame of mind, allow for positive and negative elements of the process to be there and keep a fixed eye on the ultimate aim.
Share this article with a friend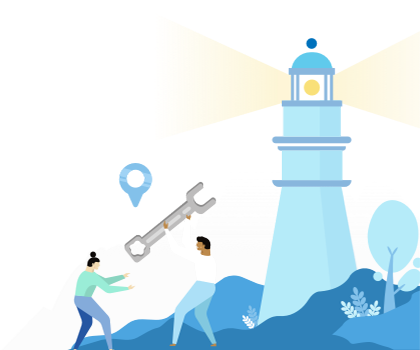 Find a coach dealing with Health coaching