Personal development
Three common questions about life coaching
You've heard of life coaching and are interested in possibly hiring a life coach for yourself. You have some potential coaches in mind, and yet have hesitated to get in touch. You keep going in circles in your mind, as this is new territory for you. You question if it is something you really need and wonder what you are even going to say to the coach when you email or call. How do you even get started?
You aren't alone if you have found yourself stuck on how to get started with life coaching.
Life coaching is still a relatively new concept to many, so it can bring about confusion as to how it all works. In this article, I've summarised three common questions I have received about life coaching to give you insight into the world of life coaching and to help you decide if it is something you want to pursue.
Three common questions asked about life coaching
1. Do I really need life coaching?
You may wonder if you really need life coaching. After all, life is pretty good. You don't have any major issues at the moment, so would it even make sense to work with a life coach? The answer to this question is... it depends. While people don't need a coach, many do benefit from coaching. The reason is that coaching can help you get from where you are to where you want to be in your life. While life overall may be fine, there are most definitely areas that you will want to improve. Coaching can help you to make those life improvements to reach your potential.
Before getting started with life coaching, consider the areas in your life you want to improve. If you feel stuck and don't have specific goals, that is okay. A coach can also help you to get clarity on areas in your life that you may want to change and help you to set some goals.
2. How do I get started?
The first step is to find a life coach. You may have someone in mind, or you may not have found a coach yet. There are various ways to find a suitable life coach - referrals from friends, coaching directories, or internet searches for coaches in your area are some ways of finding a coach. Whatever the method, read up on the coach from their profile or website.
When reading about a coach, consider:
Area(s) of expertise - some coaches have a niche, while other coaches cover a variety of coaching areas. Consider the areas in your life where you would like coaching and find a coach that works within these areas. For example, if you are looking to change your career, you may want to consider a career coach.
Qualification(s) - as there are currently no regulatory standards to become a life coach, consider the coach's experience and if he/she has a coaching qualification. While there may be coaches without a formal qualification who are excellent, finding a coach that has received a qualification can give you comfort that they operate within a set of professional and ethical coaching standards.
Location - while many coaches offer sessions online, if you are looking for coaching face-to-face then see where the coach is located to make sure this is convenient for you. If you are interested in a coach that isn't near you, decide if you would be willing to try sessions online. Some people prefer to meet with a coach at least once in person, and then are happy to continue with sessions online.
Fees - consider your budget and what you can afford to spend on life coaching. Life coaching fees vary and typically range from £50 to £100+ per session, depending on the coach's experience and the type of coaching (e.g. business coaches and corporate coaches often charger higher fees).  Also, many coaches offer packages of coaching where the fees may be discounted when purchasing a package.
Testimonials - if the coach has included client testimonials on their profile or website, take a read through to get a feel for how the coach has helped other clients.
Once you have found a potential coach, schedule a consultation. Most coaches offer free consultations for you to find out more about them and their coaching style, and for the coach to also make sure coaching is appropriate for you. When you have a consultation, think about:
Coaching objectives - specifically what it is you want to get out of the coaching, and ask the coach how he/she would help you to achieve these objectives. A coach should be able to give you a sense of how you would work together over the coaching process.
Rapport - how comfortable are you with the coach? Is this a person you feel you can trust to share your personal life? For a coaching relationship to be successful, there needs to be good rapport between the client and the coach.
Timeframe/number of sessions - consider how many coaching sessions you want based on your objectives. Some coaches have a structured approach where you will sign up for a program with a pre-determined number of sessions, while others provide the client the choice of determining the number of sessions. If you have a very focused goal, you may want to start with fewer sessions than if you have many areas in your life to work on with the coach.
Once you've had the consultation, you should have a sense if this is a person you want to work with as your coach. If you don't have that sense, he/she may not be the right coach for you, or you may still have more questions. Feel free to come back to the coach if you have other concerns or questions before you get started.
If you have decided on a coach and scheduled your first session, then you are on your way. Depending on your coaching objectives, you may have 'homework' to complete before the first session. For example, if you are seeking coaching to understand how to increase your overall fulfilment in life, the coach may have you complete a values exercise to get an understanding of what is important to you in life as the basis for the first session.
3. How will I know if the coaching is working?
The million-dollar question. While coaching results are unique to each person and situation, consider your original goals. For example, if you hire a coach to help you make a career transition, consider what specifically the coach is helping you to achieve. Are you seeking a coach to gain clarity around suitable career options? If so, you should have that clarity after the coaching is complete. Are you working with a coach on interviewing skills and confidence? If so, you should see an improvement when you attend interviews. In addition to defining your broader coaching goals, many coaches start each coaching session asking what you would like to achieve from the session to help you agree and measure shorter-term progress. As the client, remember that you are the key ingredient and must be committed to the coaching process to see results. If you have any concerns throughout the coaching process, share them with your coach, as open communication is essential for coaching success.
While this article covered three common questions around life coaching, there are most certainly other questions you will have before starting coaching. The only way to get answers is to ask. If you have questions about coaching, ask them during a consultation. This is your opportunity to see if coaching (and the coach) is right for you and your situation.
I wish you all the best on your coaching journey!
Share this article with a friend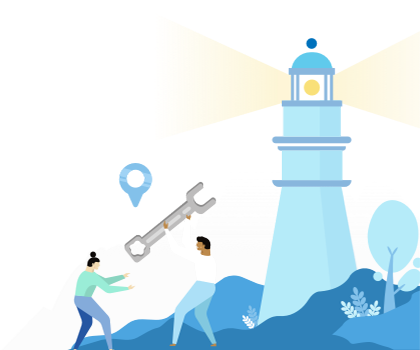 Find a coach dealing with Personal development