Career coaching
The secret to finding the best career path
'If you don't have a vision, then your reality will always be determined by other's perception.' (M Addison)
When you were leaving school, how many jobs did you think would become available to you during your career? Did you imagine you could develop a career out of social media? Was it an option to be part of the development of driverless cars?
The world of careers is continually evolving. There are so many job titles and role descriptions available now that weren't even an option 10 years ago, and these jobs are all advertised in different ways. It can be tricky working out what jobs are available and where to find them.
Where do you start looking for that perfect job? How do you know you are covering all bases so that you can make the right decision for you?
If you are considering a career change or looking for a new job, the best place to start is by preparing a personal career vision to help focus your job search.
This vision should depict your ideal career, thinking about what career or job would best suit your personality. You want to find a job that uses your most enjoyable skills in a field that is based on your favourite subjects/interests and your career vision should support this.
The more specific you can be on your vision, the clearer your ideal career will become. You will then be able to start matching jobs and careers to your vision, making your job search more focused and giving yourself the chance of finding a great career that you really enjoy.
Use your career vision to guide your job search and career opportunities will start to open for you more quickly and easily.
Share this article with a friend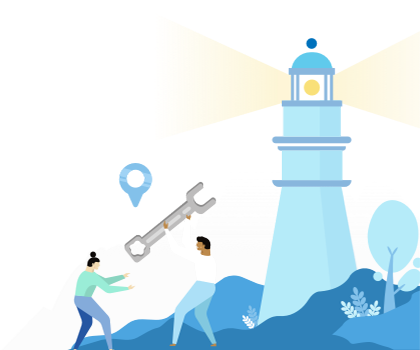 Find a coach dealing with Career coaching