Personal development
The folly of New Year's resolutions
At this time of year, you'll either hear people tell you about their New Year's resolution, or they'll tell you that they don't make them for fear of failure.
Which camp do you fall into?
Now, as a coach, you may be forgiven for expecting me to say that this is a good time to reflect on where you are in your life and to start the process of making positive change. After all, the end of a year is a natural time to reflect on where your life is at and to ponder how things could be different.
However, a simple change of digit doesn't necessarily mean it's the best time to start making wholesale changes. Christmas is over, there's a natural lull after all the festivities, the nights are long, you're back at work and it's getting colder (in the UK anyway). For many, these aren't the greatest conditions for starting something new or focusing attention on something you want to improve.
Whatever the time of year, change isn't easy. If you've had a New Year's resolution in mind for a few days, or even weeks, you'll be fully aware that a change will be an immense challenge. If it was easy you would have started already. You may have even said to yourself, "I'm going to enjoy myself over Christmas and then I'll start making changes" - the implication being that your resolution will not be enjoyable.
The thing that will sustain you in making a change isn't simply a new date - it's your reason why you want to make the change in the first place. So whatever change you are considering, answering the following questions will help you to see where your motivation is at:
What's important to you about making the change?
How will the change benefit you/others?
What will happen if you don't make the change?
What will you be saying to yourself if you make/don't make this change?
What has stopped you making the change so far?
If your reason is valid and strong enough, keeping that reason in mind will help you to maintain your motivation, whatever time of year you plan to begin.
If you're worried about falling at the first hurdle, perhaps a different approach is required. Sometimes we can be so focused on what's wrong, we forget to see what's going well, so why not start the year by focusing on what you are grateful for? It requires no physical effort and always has a positive outcome. An attitude of gratitude can make a huge difference to your outlook on life and there is plenty of medical evidence to suggest it can also be an antidote to stress and anxiety. In addition, it can be a strong foundation for making changes, whenever that may be. Starting from a position of positivity is the best place to start.
"Gratitude turns what we have into enough" - anonymous
It's also worth remembering that changes don't have to be drastic. They can be small changes that make a huge difference to you or someone else. For example, make a point of calling an old friend to see how they are or tell them how grateful you are for their friendship. Perhaps you might want to spend a few minutes a day simply 'being' rather than 'doing', whatever that may mean to you.
Whether you make a big resolution or take a simple gratitude approach, make it your aim to not beat yourself up come the end of January if things aren't the way you hoped they would to be. In the words of Winston Churchill, success is not final, failure is not fatal: it is the courage to continue that counts.
Share this article with a friend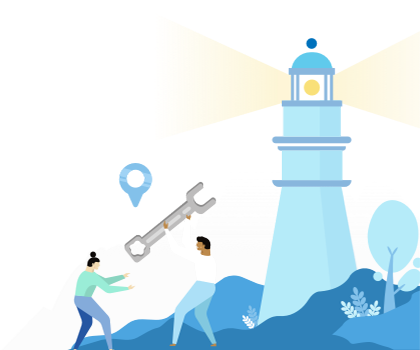 Find a coach dealing with Personal development