Career coaching
The early bird catches the worm
Are you currently looking for a new job? Is there one you've seen that you'd really like to go for? This article provides guidance on how to prepare for job applications in the current job market.
The pandemic and the job market
The impact of the pandemic on jobs becomes clearer by the day. Even big names like M&S and John Lewis are having to shed staff. With thousands of job losses and the search for a job ever more competitive, you will need to prepare well for your job search. 
It could also be that the experience of being furloughed or of homeworking has led you to review where you want to be job-wise, whether you want to move to a different employer or take a step up. 
There are still jobs out there, depending on the sector, for example, with local authorities. This article looks at strategies to get ready early and so place yourself at an advantage over other candidates.
Start early
If you are furloughed, but there is a potential to be made redundant, it's worth using your time to prepare. Even if you don't have a precise job to apply for, prepare as much as you can in advance, as it will put you in good stead once a job with that 'wow' factor comes up! You can always tweak your preparation in line with a particular job spec once you have one.
Get your CV to the top
Give your CV the once over – make it attractive to look at, accurate and interesting. 
Ensure your achievements are prominent since the busy recruiter doesn't have time to search for them. So don't hide them in the text or at the end; put them upfront. 
Use concrete examples, not generalisations or judgements. An example of an achievement is more cogent if it reads: 'Designed highly successful social media campaign, increasing website visits by 20%', than 'Successfully ran major social media campaign'.
Check your social media
Go through all your social media. Check you are happy for a prospective employer to read everything that's on public display. Delete or move to 'friends only' anything that is for their eyes only.
Prepare now for the interview you don't yet have!
It's possible to start preparing for an interview long before it takes place. 
Reflect back on your recent career and other relevant roles and make a written list of all the good stories that illustrate your competencies for roles you're looking for.  
Make sure you have a good grasp of STAR, the process for answering competency questions. It stands for Situation, Task, Action, Result. 
Think about likely competency questions you could be asked. Examples are: "Tell me about a time you had to handle conflicting priorities", or "Tell me about a difficult situation and how you managed it."
Make a list and practise answering them using STAR.
List the common questions you could be asked, such as "Tell me about yourself", "Take me through your CV", "Where do you see yourself in five years' time?" and prepare answers.
Do the same with any knowledge and technical questions you could be asked related to your specific profession/career.
Practise answering a range of questions.
Be ready to present
You may be asked to do a presentation to accompany your interview and again, even if you don't know the topic or title, there's a lot you can do to prepare yourself in advance.
Practice presenting regularly, even if you don't have to give presentations. Then you will feel more comfortable with them. Try preparing and practising with different topics and using the device you'll be using for real. 
Create a template to make it easier to prepare them. Use headings such as 'Presentation', 'Title', 'Objective', 'Introduction', 'Main Content' or 'Key Points', 'Conclusion' and 'Way Forward' so you can easily slot in what you want to say and develop a logical flow.
Find someone constructive to practise with and gain feedback from.
You could join Toastmasters so you get to practice and can watch others speaking.
Once you're given the title of the presentation, you will find it easier to prepare and practise than if you had simply waited.
Avoid the last-minute rush
Preparation over time is a great way to avoid the rush that can come from that unexpected, no advance warning interview. Once you apply for a job, think about everything you can do in advance. In any case, you will need to thoroughly read the company website and mission statements to do an effective application. Understanding the organisation and role is vital for your interview.
If you get a call to attend an interview in four days' time, it will be easier to prepare for than if you hadn't laid the groundwork. It will also help to reduce crisis management if these four days happen to coincide with a busy time workwise or personally!
So start to prepare as early as you possibly can. You will feel calmer in the knowledge you've done so. You can now update your questions and answers to meet the role, competencies required and the organisation to which you're applying. And if you feel you need some extra guidance you can work with a professional career coach to help you prepare your next steps.
Remember, it's the early bird...
Share this article with a friend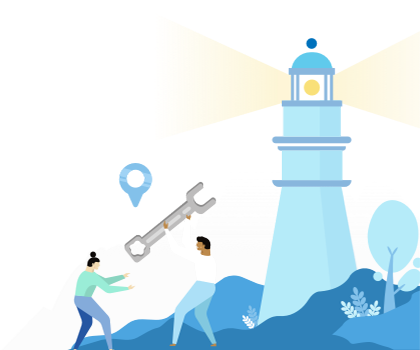 Find a coach dealing with Career coaching