Career coaching
The best football team in the world!
Ok ok, the headline is a bit misleading - clickbait to get your attention! My post is about resilience - 'the capacity to recover quickly from difficulties; toughness'.
Who will benefit from reading this article?
managers of teams
leaders of people
individuals who have been promoted into a man management job and/or leadership role whereby, by position, they have many people working for them
someone who has set personal goals in life and needs a little help
general football fans...
My business partner and I were talking about a few things, and he joked about me writing a blog post focusing on my favourite football team. Well, what can I tell you, to me, Heart of Midlothian is the best football team in the world, so here I go... sort of.
The conversation got me thinking about how to apply my football team into the work situation, and the word that sprung to my mind was resilience! Why? Well first of all, my team is from Edinburgh, Scotland, which is no bad thing, but with living in England for the last 20 years, I am used to watching English football and, let's be honest, the quality is better. In the Scottish domestic scene, Hearts have had success, but it has been scarce and I would like to see more!
But, like most football fans in the world, no matter what happens, I would not have it any other way - Hearts are the best team in the world! I keep the faith and I continue to support them, no matter what. So, this got me thinking, how do you become resilient in the workplace or with your own personal goals?
How to develop resilience
At work, there are many different dynamics that you need to think about on a daily basis - tasks, interactions with your colleagues/clients, navigation through the political landscape in the office, your boss and, ultimately, everything that is needed for you to achieve your objectives. Unless you're incredibly lucky, life tends to put little obstacles in your way, but through resiliency, you keep on going.
Personally, you may have set some goals at the beginning of the new year regarding your relationship, buying a house, or maybe even getting a better job. As we have just passed the mid-year point, and it is of course holiday season, you may be reflecting on those goals and realising that you are not achieving them for whatever reason.
To me, resilience is all about adapting, learning, utilising the tools and people that are available to you, and having the strength to move forward; ensuring that you have the right information, the right skills, and self-belief in achieving your goals (either professionally or personally).
By the very nature of life itself, sometimes you just can't fully make it, and you need some help. Asking for help is a sign of strength - you are aware of your constraints and challenges, and have the willingness to take action.
This is where a coach can help...
Working with a coach will help you grow, learn new skills, and have the strength to tackle anything that is put in front of you - ultimately helping you to become more resilient!
And finally, just in case you are interested, click on the link to find out some great information on Heart of Midlothian - the best football team in the world.
Key takeaways
Asking for help is a strength.
Heart of Midlothian are fantastic.
Share this article with a friend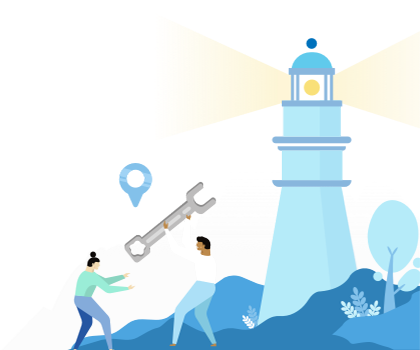 Find a coach dealing with Career coaching