Stress
Switching off the simple way
Anxiety is an illness which is reported to be on the increase and it is affecting not only adults but teenagers and children, too. I spend a lot of my time coaching individuals who suffer from anxiety and a common aspect they experience is that they find it very difficult to switch off from their worries and relax.
It occurred to me whilst on holiday this year, camping in the national parks in Colorado, how unstressed I was. I wasn't worrying about the usual stuff - all that concerned me was enjoying the experience of camping in the wilderness and shutting off from the 'rat race'. We didn't have any Wi-Fi, running water, electricity and certainly no creature comforts. It was basic, to say the least, and I am happy (albeit a bit embarrassed) to say we only had four showers in nine days.


I can honestly say that all our senses were reawakened on this trip and I came away from it with a new way of looking at things. The art of shutting off, maybe it can be simple? Can I shut off by awakening my senses? 
I don't have to camp out in the wild to watch a sunset - it happens every day.
I don't have to go where there isn't any Wi-Fi - I can turn my phone off, leave it in my bag or another room.
I have developed a simple process that can help people who are suffering from anxiety and struggling to switch off. It is very simple, by becoming aware of all of our senses, we find it easier to relax, turn the 'to-do list' off and enjoy the now. But, like most things in life, to get good at something we have to practice. Learning to shut off takes practice, but our senses are a gift that we shouldn't waste.
Switching off anxiety and awakening my senses
I put the screen of my laptop down when I am being spoken to, so I can listen to understand.
When I sit down to enjoy a programme, my phone is in the kitchen on silent.
I eat my meals sitting down at a table with only the distraction of the voices of the people I am sitting with.
I have bought a road bike; a new hobby, new skill, different fitness, new friends and more beautiful views to be enjoyed.
We plan our weekends, regardless of the weather, we always attempt to go outside and enjoy some fresh air.
I plan to turn off my laptop by tea time and try very hard not to reply to emails in the evening.
My phone never comes out whilst I am driving.
When I leave the house I take a deep breath of fresh air.
I am experimenting with new recipes and new flavours.
Phones can have a huge impact on our relationships, as well as our mental health. Happiful explores the impact of phubbing on our love lives.


Although none of the above tips are groundbreaking, since being back from holiday, I feel more relaxed, happy, content and closer to my family. Why not try and switch off your anxiety and enjoy the simple things more?
Ask yourself these questions if you find yourself slipping back:
1. Do I really need to check and reply now or can it wait?
2. Is it better that I relax and unwind first, then reply when I am fresh and at my best?
3. Nothing is so urgent to risk hurting someone whilst driving, is it?
4. Are my children enjoying me listening to them more?
Share this article with a friend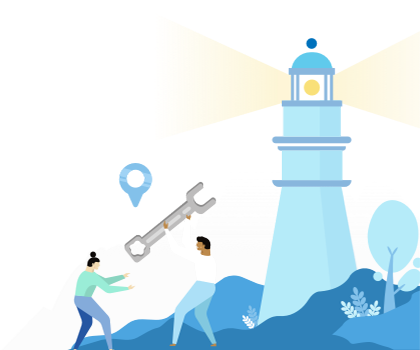 Find a coach dealing with Stress