Spiritual coaching
Spiritual coaching
I write with great passion about the topic of spiritual coaching and the benefits that it can have. Having been a 'student of life' for half my life now, I honestly feel that had I not stepped onto this path I may not even be here now. Having had many struggles, spiritual enlightenment has been like a parent to me, always guiding me to the life lessons I needed when I needed them.
Twenty years ago I discovered Oprah Winfrey, and her message was clear - tap into your higher wisdom (intuition), and the world will open up, come alive, and be full of possibility and meaning; the idea that to become whole (authentic) is a process of alignment between your personality and your soul, with the soul being the mothership and your personality being you. You, as the personality, can sail in whichever direction you choose; that is your free will. But the mothership always knows the best direction for you, and it is up to you (the personality) to listen and be guided by the mothership (your soul).
Many great teachers appeared on her show, including Gary Zukav (author of 'The Seat Of The Soul'), Dr Phil McGraw (author of 'Life Strategies'), Iyanla Vanzant, and the fabulous Eckhart Tolle (author of 'The Power Of Now') to name but a few. All of their teachings are spiritual, including living in the now, 'getting it', and lessons on saving yourself.
At first, these teachings will just be information, but as you grow in your awareness, you will slowly discover your interpretation of these lessons and apply them to your own life - with eye-opening results. Life will start to make sense. I found through my spiritual discovery that I could read people more easily and as a result be one step ahead of most - understanding what people were 'really' saying to me and somehow feeling more at ease with the world around me instead of battling it.
Education, awareness, and spiritual growth form the basis of a well-nurtured individual and provide a platform to grow from in whichever direction calls. To be settled in one's skin has given me peace of mind, confidence, understanding, freedom, and the upper hand to manage myself in a way that most could only dream of.
In a world of hatred, fear, and uncertainty, the best thing you can do is master your self, because to be authentic is the most powerful version of yourself you could ever choose to be. And may I just say it is the most honourable example of yourself, to stand tall, in your truth and your light. You will not find a greater challenge than the frontier behind your eye.
If you are wondering where to begin, the start is always good. You may be discouraged, you may be overwhelmed, but once you open the door to your own heart and wisdom, the truth will never leave you, your heart will always guide you, and good things will always come your way. It is a matter of perspective.
Love and best wishes,
Nina
Share this article with a friend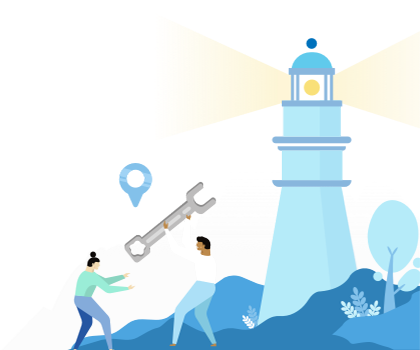 Find a coach dealing with Spiritual coaching