Online coaching - 4 reasons why it's fantastic!
I highly recommend that everyone should consider online/remote coaching when looking for a life coach. There are four very distinct reasons as to why this is the case but, before I tell you the reasons, first I must address a question that gets asked a lot.
Is online coaching as valuable as face to face coaching?
The answer is yes - an absolutely resounding yes. Some of the most powerful coaching sessions across the world are done via video call. Within minutes you forget that you are not in the same room as your coach and it's every bit as personal as face to face coaching.
Here are the four reasons online coaching is fantastic:
1. Location
As long as you have an internet connection, you can see a life coach from anywhere in the world. You're not at all limited to seeing life coaches in your local area, which, if you live in a remote area, struggle to travel or can't find many coaches nearby, opens up your options immensely.
Your choice becomes about who you most want to work with, rather than who is available on your doorstep. The world really is yours!
2. Freedom
If you're a busy person (which I'm sure you are!), online sessions would be absolutely perfect for you. You are not required to travel to see your coach at their office - you decide when and where you have your sessions. This gives you so much more flexibility.
3. Comfort
You can have your sessions from the comfort of your own home or office. You are in your own environment which means you are more relaxed and open to change. Try to choose a time and place where you won't be disturbed and where you feel comfortable. 
It's easy to get distracted by what's going on around you in whatever physical location you meet in. You may be conscious that others can hear, or there may be other noisy customers or coffee machines distracting you. Perhaps the chair is uncomfortable or there is a breeze coming through the door. In the comfort of your own home (or private office at work) you are in control of your surroundings and this allows you to be more focused.

- Career coach Carly Ferguson explores the benefits of online coaching.
4. Mobile
Platforms like Skype and Zoom have excellent mobile apps for all devices - this means that you can still have your sessions even if you're on the move. This is particularly useful for clients that are required to travel and have to stay away from home a lot.
Next time you're looking for a life coach - consider online sessions. You won't regret it.

To search for a coach that offers this service, simply use the online and telephone coaching search tool. You can then learn more about their approach and if they might be right for you. Many coaches offer a free consultation call where you can try out the video call format, get to know the coach better and see if this would be a good fit. 

Share this article with a friend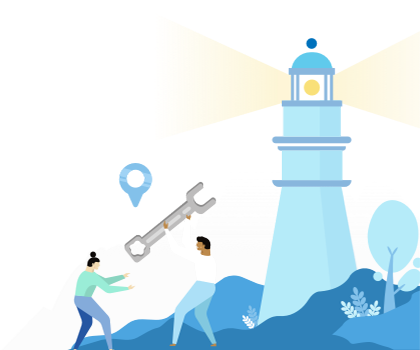 Find the right business or life coach for you