Personal development
Setting New Year intentions with compassion and authenticity
In this article I discuss how we can reflect on our past with a sense of ownership, on where we are in life today with a sense of gratitude and what changes we'd like to create for ourselves going forward with a sense of hope. Setting goals at the start of a New Year is a well known phenomenon. By slowing down and being compassionately mindful of our future aspirations we can move forward in a direction that feels authentic and meaningful, and through the process of change something new can naturally emerge. 
Looking back with kindness and acceptance
To reflect, integrate and assimilate your experiences, sorrows, joys, frustrations, mistakes, accomplishments and any lessons learned, you can fully acknowledge the past and awaken more fully to where you are today in this world. You can carry hope for your future dreams whilst also holding in your minds and hearts what's been with a sense of compassion and acceptance. By looking back you can give yourself the opportunity to make sense of what's happened, how that may have shaped where you are today and how you'd like to take your life forward.
I've listed some questions below to start engaging your reflexive mind, looking back on this past year with curiosity, compassion and acceptance.
What have been the most valuable learnings for you over the last year? 
How has this last year impacted on what you make of this world and your part in it? 
What have you learnt about yourself, your relationships and your life? 
What have you felt most grateful for? 
Has this last year highlighted anything in your life that no longer serves you, if so what and why? 
Reflections in the present moment
A reflective practice is a constantly evolving process of self-awareness, self-development and growth. Anchor yourself in the present moment and simply pay attention to what's coming up for you, listen to your inner voice - this might be in the form of a feeling, an image, or an embodied experience, there is no right or wrong, the simplicity of 'what is' in the moment can bring a deep sense of clarity.
Allow the 'noise' to dissipate, root yourself in peace and gratitude and notice what the truth within is telling you about your direction of the 'good life'. According to Carl Rogers "The good life is a process not a state of being. It is a direction not a destination".
Looking forward with compassion and honesty
If you could use one word to take you forward into 2021 what would it be? Take into account your reflections of what's been and where you are today to create a simple affirmation of how you'd like to create change over this next year. It could embody love, acceptance, forgiveness, peace, what feels authentic to you, your self-development and your aspirations? 
We often start the new year with fixed goals and intentions, these could be behavioural goals such as to exercise more or goals related to internal processes such as to worry less or maybe goals related to big life changes such as to change career or find love.  
However, we often end up putting huge amounts of pressure on ourselves to 'achieve' unrealistic expectations and we replace acceptance and compassion with judgement and disappointment. 
Goal setting can be a positive approach to starting a New Year, however, it's important you're being realistic and flexible in your choices and that you engage compassionately in this evolving direction of change that feels authentic to you.  
Maybe this year a simple affirmation embodying 'acceptance' and 'kindness' is enough, taking this forward in how you relate to yourself, others and the world around you can evoke deep changes in itself. 
Here are some questions that might help you set your intentions for this year:
What would you like to change about your life and why? 
What would it mean to you and your life to create these changes? 
How is the intention you're setting realistic, compassionate and truthful? 
Share this article with a friend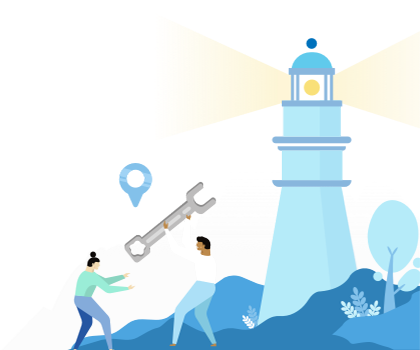 Find a coach dealing with Personal development