Personal development
Rise again following redundancy and turn this negative into a positive
Redundancy is hard - on your confidence, your mental well-being, and even your soul. Even when we suspect it is coming our way, it still knocks us sideways like a force 10 gale. The emotional scars can take some time to heal, yet many of us do not have the financial comfort to give time to 'wound licking' - they need to get up and out there asap, and the only way to do that successfully is being able to leave that bag full of emotion at home.
My top 5 tips to 'rise again'
1. Take your time - a couple of weeks would be ideal if you are able. Away from your normal day to day environment would be even better and allow you the time to start to heal.
2. Take care of the practicalities, such as finances - do you need to budget, how much time have you realistically got before it gets uncomfortable? Thinking through and putting plans in place now will remove stressful distractions while you are doing invaluable work searching for your next role.
3. Don't just automatically apply for the exact same positions. Take a little time to think through your strengths and passions - what you would really love to do if you had a magic wand? We often stay doing what we are doing because it is safe, and so sometimes, although painful, this catalyst for change is just what we need to reinvent ourselves.
4. Don't rush job applications or use the one size fits all approach. Really think about the position you are applying for, how you could bring value to the position and the organisation with your unique set of skills, strengths, etc. Also, do some research about the company, so that you can include this in your covering letter and/or through your discussions at the interview.  
5. Get some help. Having someone to help you prioritise, identify your strengths, skills, how you might close the gaps if there are any, and helping prepare for your approach and interview will be hugely beneficial. A coach would, of course, be ideal, but even enlisting a friend or relative to use as a sounding board will help you 'see the wood for the trees', get your thoughts in order and a plan in place. Working with a coach who has a track record of supporting people just like you to get back into work can help you both emotionally and practically.
I recently had the pleasure of helping a client to shed that negativity and get back out there; here is what she had to say...
"I contacted Tracy when I was going through a challenging redundancy process. Tracy has a lot of empathy and I immediately felt that I was in good hands the very first time we spoke on the phone. She really helped me through the phase after redundancy by encouraging me to think positively and leave the negative situation I had just come out of behind. This gave my preparation for interviews a big boost and it certainly paid off as I have now found a new job that I really enjoy. I recommend Tracy as a coach; I was certainly lucky to meet her at a time when I was looking for a positive and pragmatic person with excellent listening skills and the ability to think out of the box." - Catherine, corporate executive
Share this article with a friend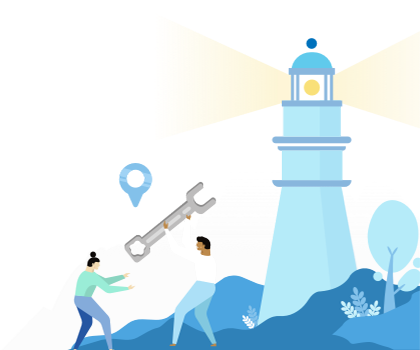 Find a coach dealing with Personal development