Relationships
Relationships: Learn to love yourself first...
Relationships come in many different forms as well as levels of intensity and duration; from parents, family members, teachers, friends and romantic partners to teammates, colleagues, bosses and everything in between - the small exchanges in daily life and the random meetings with acquaintances. And while most of us think a relationship is a way in which two or more people connect, one of the most important relationships we will ever have is with ourselves. 
Our unique one to one relationship we have with ourselves is paramount and underpins our relationships with others. If we don't feel good about ourselves, it's quite likely that this will affect how we view and perceive others and how we ultimately respond to them. Conversely, when we have high self-esteem and are happy in our own skin, we are more likely to create healthy relationships; know what we want and need, be at ease with establishing boundaries and be comfortable expressing ourselves. When we feel good about ourselves, we are also more able to respect others and allow them to be themselves. 
But it's not always easy. While everyone's relationships are different (with themselves and others), they often face similar issues too. And while there may be similar values involved, these values can vary, depending on the type of relationship. Openness, honesty, trust and respect are common values that are important to many. However, the way these play out in different relationships may vary -  what we expect and accept from one person (e.g. a friend) may be very different with an intimate partner, sibling, parent or work colleague. 
Developing a good relationship with yourself and engaging in self-love is a big subject in its own right, but understanding more about yourself is key to developing a positive relationship with yourself, which will not only make you feel happier and stronger but will have far-reaching effects in your connections with others. The aim is to value yourself and embrace your own strengths and weaknesses, rather than being at odds with them. 
There are so many aspects involved in relationships like body language, tone, rapport, language, cultural/gender differences so it's not surprising that there can be clashes and differences in perception. And sometimes we don't confront relationship issues because we are scared of the outcome or don't know how to manage conflict. Years can go by with unresolved issues and sometimes these things are never laid to rest, resulting in a complete breakdown. The art of managing different relationships is known to be one of the most challenging things in life, but well worth developing and perfecting! 
Creating and maintaining strong mutually-supportive relationships is so important. People who do this tend to be more successful and happier and if life becomes tough, being able to rely on a network of strong relationships can make a big difference. 
Working with an NLP (neuro-linguistic programming) coach can help you to understand yourself better,  show you how to build rapport, develop the skill of listening to and understanding others, relax and express yourself, see things from another's perspective and communicate better. As you develop healthier, stronger relationships with yourself and others, you'll begin to notice how things become easier, run more smoothly and play out more successfully.
Share this article with a friend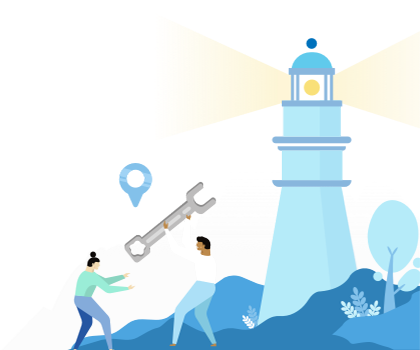 Find a coach dealing with Relationships