Confidence
Raise your banner
What would your banner say?
I don't know if it is a British thing or not, but we tend to not celebrate our successes or shout about our strengths. As an introvert, I find doing anything that shines the spotlight on me challenging and, at times, uncomfortable. It's not that I can't do it, but it is something which draws upon all my reserves of energy and requires effort, but ultimately the end result is worth it.
Sometimes we shy away from attention and make changes quietly so that no one knows what we're doing, then if we make mistakes or mess up, who's going to know? But what would happen if you didn't hide - what would you announce as you raised your banner for the world to see you?
5 ways to 'raise your banner'
1. Highlight your strengths and skills
You have more skills than you are probably aware of. If you haven't listed them already, do so now and make sure you share them. We all have far more transferable skills than we think we do at first glance. Skills you use every day in your workplace can be used within other areas of your life or within other working environments.
2. Make a declaration
Whatever your goals are, declare them. Make your commitment more powerful by verbalising them to friends and family, announce them on social media. You are more likely to follow through with your actions if you do.
3. Be visible
Whether you are wanting to make a change in the different areas of your life, wanting a promotion or to change your career, let others see what you have to offer. It can be difficult to put yourself out there or to make yourself heard, but unless people are aware of who you are and what you stand for, how are they going to know you exist, let alone what you want? It is very much the case of 'out of sight, out of mind'.
4. Be authentically you
People connect with people. It is hard-wired into us to seek out connection and have a sense of belonging. We live in an age where it has never been so easy to be seen, to connect with others, and in many instances, it is immediate. Our presence in the world and how we are visible is potentially global. You'll create more lasting and meaningful connections if you are true to yourself. If you are experiencing discomfort within your relationships, career or lifestyle, question whether there is a conflict in your values and who you are. Being authentically you will relieve any tensions or difficulties you might experience.
5. Be the driver, not the passenger
It is very easy to not accept responsibility for the way our lives are going. We often blame other people, our environment or our past for being unhappy and unfilled. If we're unhappy at work, it's because we don't feel supported; there is too much work to do, we don't feel valued etc. The problem is, if we are placing blame elsewhere, we cannot change anything.
There are some things which are beyond our control, but how we perceive actions, situations or other people is something we can control and influence. Be the driver of your own life, take responsibility for the changes you want to make, how you respond and how you show up in the world. As the driver, you'll be the one in control of the direction of your life, what opportunities you'll notice, and make a detour or stop for.
Share this article with a friend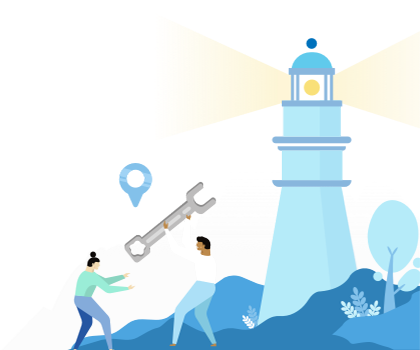 Find a coach dealing with Confidence