Career coaching
Outward success, inward distress - how to deal with feeling low when others think you are thriving
The incredibly sad death of Kate Spade in New York, reminds us once again that feelings of hurt and depression do not discriminate. Yes, everyone would certainly agree that not making ends meet is stressful and hard to bear, but there is always a way up. Less recognised is feeling at the bottom of the rung when the world believes you are at the top. Here are some helpful tips if you find yourself feeling low and alone;
It is important to remember;
You are only human. That's probably part of your success. It is OK to feel down, feeling worse than down requires positive action.
Just because you are brilliant at what you do doesn't mean you are meant to be master of everything.
Imposter syndrome? Forget it. So long as you are being genuine, if people wish to believe in your ideas, let them. Who are you to say their thoughts that have sprung from your thoughts aren't worthwhile? It is about more than just you - which is actually great.
Action to take;
Speak to someone. Anyone. It may not be easy to contact friends or colleagues, but call a helpline, chat to a neighbour, go to the local coffee house or pub. Anyone who you can have a chat with. It will give you perspective on your situation and help lower feelings of hopelessness.
If you have made a decision to do something whilst feeling distressed or in a bad place, accept it for now and wait 24hrs. In that time, make sure you go outside and have conversations with friends or new people you might meet - about anything. Then make your decision afresh. One day might be what you need for clarity.
You are just one part of the jigsaw. An irreplaceable one. Without you nobody's picture will make sense. You can and will feel better. Take a deep breath, float above yourself and understand there absolutely is a positive step forward, away from danger or hurt. That means you can still be here and eventually happy. To help others you must help yourself first.
Contact a professional, we are here to help and completely confidential. Reaching out may well make all the difference. You CAN change the way you feel.
Success often seems like the destination before you get there. Once 'there', it isn't unusual to not know where to go next or even to feel genuinely successful at all. These are real, valid and normal feelings you are experiencing. The main thing is to seek confidential help and get a fresh perspective. It is easier to find than you might think. Time to take a deep breath and make that call.
Share this article with a friend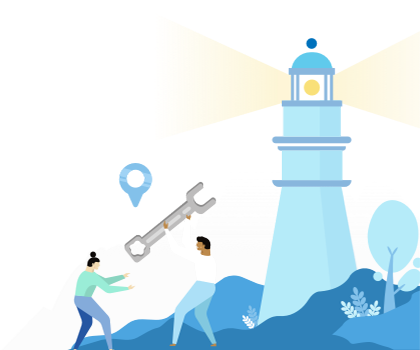 Find a coach dealing with Career coaching