Work/life balance
Now the kids are in school are you considering a return to work - or not?
How's your sense of direction?
If this September brings about the first 'space' you've had for a while to think about what you want to do for you - now the kids are in school - you may be considering a return to work, either through necessity, choice or both. Equally you may not be going back to work but still want to make the most of the time you now have.
Many mums struggle with their confidence – and it is not just those who are returning to work and are worrying about whether they can do the job and how they can also keep all the 'balls' at home in the air. Stay at home mums can suffer from confidence issues too and don't always seem to enjoy their time at home as much as they thought they would.   
If you have decided that you want to return to work, you may have some ideas about what you want to do - or perhaps you are feeling overloaded with ideas and don't know which way to turn. Being a parent though, there are also likely to be some major concerns about how you're going to juggle any job while caring for your children. It's also a fact of life that being out of work for a while can sometimes erode our confidence too. 
Equally you may have decided that going to work is not what you want or need to do, but you do want to do something - maybe for yourself or others. Just because you are not doing a job with a formal job description and goals though, it doesn't mean that you don't want to achieve and have clarity of purpose. However, because you're working for yourself effectively, it means that you are the boss and it's up to you to write your own job description and set your own goals. 
So whether you are in an office or at home, you still need goals and a sense of purpose in whatever shape or form that comes in for each of us. 
Life coaching can help you find your own sense of direction and work with you to create your own milestones and map out an action plan to achieve them. 
Share this article with a friend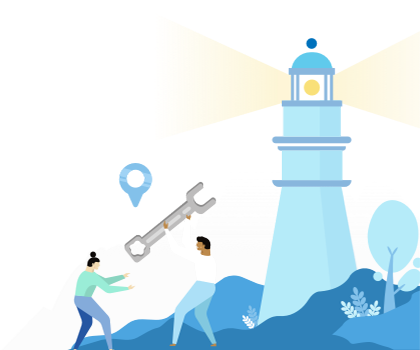 Find a coach dealing with Work/life balance