Motivation
New Year Resolutions 2014 - 10 Simple Steps to Success.
"January 1st is the first blank page of a 365 page book. Write a good one." - Brad Paisley.
"This bright new year is given me
To live each day with zest . . .
To daily grow and try to be
My highest and my best!" - William Arthur Ward.
Happy New Year!
Have you made your Resolutions? Have you paved the year with good intentions? Or are you unsure where to start?
Where did it all begin?
In 153 BC, a mythical Roman king was placed at the head of the calendar. King Janus was blessed with two faces, one to look back on the past, the other to look forward to the future. Janus, the god of beginnings, gave his name to the first month of each year, January & became the symbol of New Year's Resolutions.
Making and breaking resolutions
Each year, millions of people all over the world make good intentions at the beginning of their calendar year, (though the date varies in different parts of the world). Every year some succeed in attaining them and others succeed in breaking them. In which category do you fall?
Look back to last year and the list you made.
How many goals have you ticked as being achieved?

How many have come back on to this year's list?
10 simple steps
Here are practical steps to help you set, define & deliver your 2014 resolutions.
1. The first, essential step is: decide where you're going.
Cat: "Where are you going?"
Alice: "Which way should I go?" - Lewis Carroll, Alice in Wonderland.
In case you're undecided, here are popular examples to prompt you:
Eat more healthily.

Get fit.

Raise your self-esteem.

Be more assertive.

Become a confident public speaker.

Change job or your career.

Clear out  your clutter and manage your time.

Reduce stress.

Find a work / life balance / have more leisure time.

Contribute to your community.

Help save the planet.
Still undecided?
Then ask yourself these questions:
What would you love to try for the first time?

What would you wish to succeed in if there were nothing in your way?

What would bring a smile to your face?

What would you like to achieve by the end of your life?
"The optimist lives on the peninsula of infinite possibilities." - William Arthur Ward.
Made your decision? Here are the next nine steps to success… 

1. Make sure your goals are specific, e.g. 'clear the paper clutter on the table by Friday 17 January' rather than the general aim of 'clearing out your clutter'. Transform great ideas into attainable goals.
2. Break tasks into 'bite size' chunks – they'll be much easier to start and carry through.
3. Prioritise your goals, making your top priority your starting point.
4. Set yourself a start date and set yourself a finishing date for your first goal.
5. Decide the dates and times you will work on each task to take you to your goal, and keep your appointment with yourself.
6. Write the dates and the goal in your diary / planner as well as the dates in between to carry out the actions to achieve your priority goal. Write everything down – you'll clear your head for creative thoughts and problem solving.
7. Make sure your goals are realistic for you and your lifestyle or you'll score an 'own goal' i.e. set the right amount of tasks to fit in with your work & other commitments so you don't set yourself up for failure.
8. Review your goals in late January / early February – once routines are back to normal. If you find yourself struggling to get started or to maintain the momentum, try talking to a trusted friend or colleague or find the support of a coach or other professional who is not involved directly in your life and will be an independent ear and guide.
9. Start now! And remember:
"If we wait for the moment when everything, absolutely everything, is ready, we shall never begin" - Ivan Turgenev.
Share this article with a friend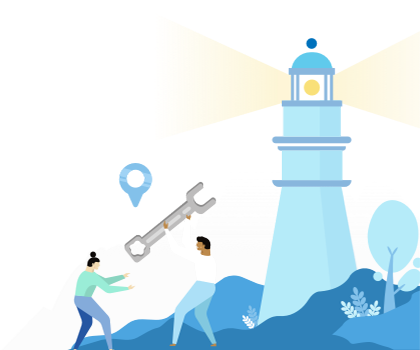 Find a coach dealing with Motivation