Personal development
New Year resolutions
Some people succeed because they are destined, but most because they are determined!
It is at this time of year where many people create 'New Year resolutions' only to find that they have lost focus or given up before the first hurdle. Sometimes this is because these resolutions are not really their own, and often it is because there is no action plan to follow through and support the commitment. 
The first step to success is to identify and create goals that really mean something to you, what are you passionate about, what is the one thing that you could do that will help you live the life you say you want?
Maybe you want to improve your health and well-being, get a new more fulfilling job, be happier or have more time. Whatever your goals are, start by creating a short list and then choose just one or two things to focus on. 
Ensure your goal is specific and then break it down into some very clear action steps.  Remember that every step forward is a step closer to what you want to achieve, no steps are too small as long as you are moving! 

Share your goal/commitment with someone who can support you and provide accountability.  Declaring your intention 'puts it out there' and makes your goal all the more real and possible.
Finally don't worry if you go off track, we all do and the most important thing is to 'get back on the bike when you fall off'. Have faith and believe in yourself, almost anything is possible with belief, commitment and determination. Go for it you can do it!
"Crystallize your goals. Make a plan for achieving them and set yourself a deadline. Then, with supreme confidence, determination and disregard for obstacles and other people's criticisms, carry out your plan." Paul J. Meyer
With positivity and love,
I-Lan 
Share this article with a friend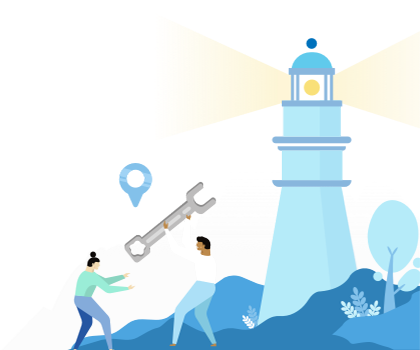 Find a coach dealing with Personal development