Career coaching
Make an impact with your CV
Curriculum Vitae's are a personal document representing you and your skills, knowledge and experience to date. A generic CV can be used in conjunction with a covering letter that is job application-specific.

Your CV is your cumulative experience and the covering letter is how your experience to date, specifically fits with the criteria of the post applied for.
CV basic contents
The basic contents of your CV should include the following:
personal profile
personal contact details
qualifications, skills, knowledge
companies worked for stating:



job title
start and completion dates
the job role (starting with your current position)

technological applications - word, powerpoint etc.
hobbies and interests
Purpose of a covering letter
Your CV does not need to be rewritten for every position that you apply for. The variation and adaptation of your experience for any position can be presented in more specific detail for each position in your covering letter. This way you are writing to the company you are applying to, making your application more polite and personal, it indicates that you have taken the time to cross-reference your experience in your CV to the job description and person specification of the company you are applying too. The sifting panel can then see how closely your skills match to their vacancy from your covering letter.
The recruiting company may also want to consider other areas of your experience and knowledge with other companies. The company may have other vacancies in mind that you are unaware of, this is one of the reasons why you need to include all experience in your CV.

You may want to include the type of contracts that you are willing to undertake, by doing so you are creating a range of flexibility, opening options for fixed-term, job share, part-time, temporary, project work or interim employment.

By offering your immediate availability as an option it's often a specification an employer might request from a recruitment agency as critical criteria in the selection of candidates.
Short term contracts can also help to diversify your expertise into greater experience for a more permanent position in the future.
The initial selection process
Either recruitment agencies or selection panels within a company will start the selection process with a 'sift' - this process aims to select the candidates that have the closest fit to the job description and person specification.
The sifting process is when each candidate can make it much easier for the recruiter to see what skills, knowledge and experience they have that fit the position.
 
Agencies are often appointed to do the sifting and recruitment for companies. Your CV and covering letter can speed up this process if you have clearly linked your experience with the points on the job description describing your level of expertise to each point.
Sometimes, the Job description has a list of essential criteria. This is something that the company has identified as being the criteria that must be met to be put forward for an interview.
Your personal profile
This section is on the first page of your CV. It is the introduction to you, a summarised version of a biography. Usually about two-three paragraphs, a half a page at the most.
A personal profile is an overview of your range of experience, style, positions, sectors and it says something about how you achieved where you are today.
This area of your CV inspires interest, at a glance, it can sell your style and personality.
For example, a sales director may describe themselves as starting on the shop floor and by adopting a new sales technique, enabled the company to extend its customer base and reach, creating the opportunity for the company to exceed sales targets. 
By using adjectives like 'style', 'impact', 'drive' or 'achievement' you can describe your approach and success across your career.
How coaching can help
A professional CV is the key to getting an invitation for interview.
A coaching relationship with a professional career coach is revealing; through your coaching relationship and with focus on your career journey, you could discover and reveal skill areas that you may not have considered before.

By reflecting on your expertise, knowledge and personal journey, as well as areas like work-life balance, coaching can help you to view yourself differently.
A coaching relationship of engagement will boost your confidence and help you to form a renewed outlook.
 
Uploading your CV onto websites makes you traceable to employers and agencies. Agencies will search websites on behalf of their employer client base.
 
Taking your time to make this personal investment, is always beneficial - our CV and career to date are about where we have come from and who we are now.
Share this article with a friend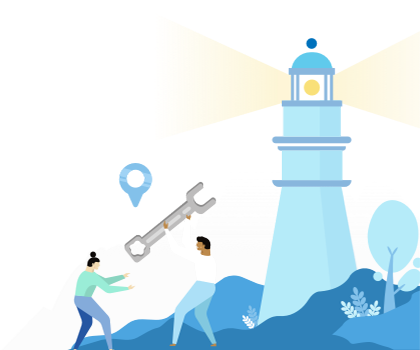 Find a coach dealing with Career coaching