Relationships
Love, marriage, divorce and a happy ever after!
Relationships coming to an end does not necessarily mean 'The End', although initially, it can drop kick hearts into the next hemisphere. You can survive, heal and land back on earth a happier and healthier you.
Clients contact me at different stages of their break-up, whether they are the decision maker or not, to process this highly emotional life changing event as safely and smoothly as possible is key.
As a 50-year-old, recently divorced woman and professional coach I can reassure you that there is life post break-up and although initially it may feel like the end of the world you can accept, heal and move forward and discover love again.
Although this time it could be self-love and that is the greatest love of all.
---
The break-up and break-down 
No matter the situation your relationship has ended and consequently a grieving process is inevitable. The key is to process these emotions safely and not get stuck in self-sabotage.
Stage 1: Loss, hurt, shock, denial, emotional outbursts, anger, fear, panic
The emotional pain is often felt in the physical body, and it hurts, a broken heart has been the inspiration for many a Dolly Parton hit. No matter your music taste there will be a book, film, play, sonnet that will hold your soul tight and reflect your pain during this time.
In the early stages it is healthy to allow these emotions to flow; cry, write, reminisce about the past and let go of lost future dreams. Just don't do it for too long!
Stage 2: Guilt, loneliness, isolation, depression
This is a time for reflection, acceptance of self, reaching out to friends, family, hobbies and work to improve self-worth, reassured that what you are feeling is temporary.
You could give yourself permission, a timeframe, 'I will be sad until xyz date'.
Stage 3: New strengths, new patterns, hope, affirmations, trust, loss adjustment
Now is the time to embrace old and new activities, hobbies, friendships and getting to enjoy life again.
Family and friends are an amazing support but there is also a limit to how much they can give. If you are struggling transitioning through any of these stages I highly recommend a professional to provide, guide and support, so you can progress safely and swiftly forward.
You owe it to yourself and any future relationships to allow this process. To heal your heart is the foundation of self-care.
---
Boundaries
When was the last time that you audited your values and set new boundaries?
Many are going through life people pleasing, raised to be nice and to sacrifice their needs for fear of rejection. Putting our needs first is not selfish but self-preservation and if done with kindness a badass way to be.
To identify values, sit down with pen and paper and draw up a clear blueprint for how a healthy, respectful relationship should look and feel like.
---
Green flags
(In social media 'red flags' are a term to describe 'warning signs' of a toxic situation, whereas 'green flags' are the healthy, attractive option.)
They respect your opinion, needs and listen without judgement.
They spend quality time with you, are supportive and make an effort so you feel valued.
You feel calm in their presence.
How we feel about ourselves on the inside is imperative, what we project out into the world we attract. So if we're full of fear and insecurities that is the relationship we attract. When confident, self-assured with healthy boundaries we attract a similar partner who reflects these healthy qualities.
We can describe our perfect mate, dream and manifest but what if we become what we are seeking, that works like magic!
---
Moving on
"Life is the flower for which love is the honey"
There are no set rules and in today's culture being alone needn't be lonely, with family, friends, hobbies and a career life can be very rewarding. Although if you are seeking a new relationship, it is essential to both yourself and future partner that you make peace with the past and venture forward with your heart protected.
Ideally meeting 'the one' would arrive like a Hallmark movie, locking eyes and hearts over a hot chocolate at the Christmas market, perfect. Sadly, life and love do not always act kindly. So going to market, with eyes and protected hearts open will increase the odds and safeguard you at the same time.
Be mindful to not only see others' warning signs, but also our own. When I first ventured out, I thought I was ready but in fact I was jumping around waving my own red flags as if I was at a carnival. Having not been single since my 20's and had a Nokia 3210 and messaging took tenacity. I soon realised I had a lot of inner work to do.
I was discovering fears and long-lost skeletons that I had buried at the back of my wardrobe. I had a lot to learn, not just about dating but about me, my self-acceptance, self-worth and self-love and although vulnerable and challenging I am so pleased that I went on this journey.
Sharing these tried and tested new learnings with my clients is a privilege and although situations will be different and personal to the individual there are common patterns, successful tools and the benefit of a non-judgemental confidential space during sessions, to go from heartbreak to confident self-assured beings.
Soul searching, research and being honest is paramount to ensure detrimental patterns are not repeated and a trained professional will guide, support and challenge you to do this, so you can be in control of your happy ever after.
"We can only learn to love by loving."
Share this article with a friend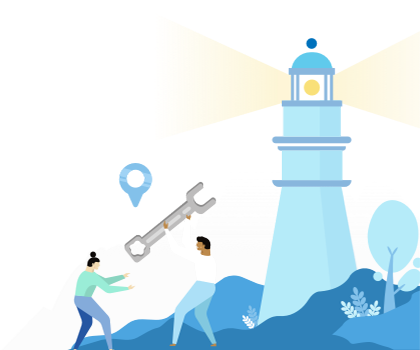 Find a coach dealing with Relationships