Love is the Biggest Healer in the Universe
Whether we are talking about a person's health, a relationship, a group, an organisation, a government or the entire world, Love can heal anything and everything.
Nobody can heal us but ourselves. The solution is inside each of us, and we can change our lives and the entire world by taking responsibility for our lives. The past can no longer be an excuse for blaming the world. We need to take responsibility and start the change that we want to see in the world.
Love yourself and celebrate who you are. Accept and embrace who you really are. There is nothing wrong with you. Be a good parent to yourself and love. Stop the destructive voice inside telling you over and over again that you are not good enough, not intelligent enough, not competent enough, not slim enough...you are just perfect the way you are. If each of us could get to this point, the world would completely change overnight and would become such a fantastic place.
The power is in our hands to change and start cleaning the false ideas, the false expectations about who we are and change the programmes that have been running for so long in the background. Embrace your uniqueness, your differences, your beauty and love yourself. If you do so, you will start seeing a shift in front of your very eyes. People around you will start being friendlier and you will meet new nice people.
For many years, now Quantum Mechanics told us that the world happens inside our heads and inside our hearts. If we want the reality around us to change, we need to change our perception and vision of what we really want. We are the creators of our reality. If we can start believing it and act accordingly, we will see wonders and miracles.
Share this article with a friend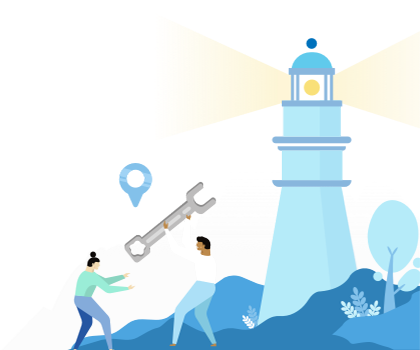 Find the right business or life coach for you