Lightening the load
During the recent but prolonged period of limitations and anxiety resulting from COVID-19, we know that there have been high-profile difficulties for society and individuals alike. Government interventions and recommendations are still changing rapidly in attempts to respond to new challenges, helplines are being stretched by those in severe need, and well-being services are being created to help deal with new physical and psychological needs. 
Even if you feel that you are adapting and managing the day-to-day changes amidst evident troubling conditions, even if you feel grateful for your resilience and a supportive network, that may not exclude feelings of uncertainty and doubt. We can all benefit from acknowledging that even though we appear to be getting on with life, personal stressors - which may go unnoticed to the casual observer - can have a significant impact. You may well feel grateful that adjustments to working life have been implemented, but from a personal point of view, you are struggling to cope with restrictions on visiting vulnerable family members, for example. You can congratulate yourself on having negotiated the children's homework and their concerns about returning to school, but nonetheless you are depressed about putting on weight, or about missing out on the Friday night meet-up in the pub. 
Forget how you 'should' feel
The word 'unprecedented' alongside 'challenging' are words used, maybe in excess, to describe our ongoing situation, but unfortunately, these terms are appropriate. The world is a new place. And if we are measuring ourselves on how we have behaved before, then that is not useful or realistic. If we tell ourselves that actually we didn't get to visit our family that often anyway, at least we were allowed to visit the vulnerable and add to the quality of their life with a hug and face-to-face chat. If we say that we are perfectly able to enjoy a trip to the local countryside rather than have a formal break, then we have to admit that serious consideration about where it won't be crowded and attractive for others, too, leaves us feeling restricted and lacking freedoms we are used to. 
The idea that we should be content with our lot just because it could be worse, attempts to deny the very real existence of troubles, which cannot be addressed if we won't acknowledge them. Indeed, there is every chance that they can build and get worse.
Give yourself permission
In an environment where there are people facing truly immense challenges, it may be uncomfortable to allow feelings of self-pity or 'it's not fair' to invade our thoughts. Persuading ourselves that 'we are all in the same boat' obscures the fact that we are all individuals, with our own situation and our own specific response to that situation. Being away from friends means different things to different people. Having restrictions on travel is easier for some than others. The fact is, you are allowed to feel you have problems.
Acknowledge and act
Once you have given yourself permission to have that difficulty or problem, then you are in a position to do something about it. Ask yourself, What would be an alternative? What would life without that negative element look like? How could I make a minor adjustment towards something more acceptable? What could I do to feel more positive about this?
First steps
Simply sharing your thoughts with others you trust may be a helpful first step, and they may welcome the opportunity to share their own experience. Or consider how you might advise a friend or colleague who finds themself in a similar situation. Consider previous examples of how you have made changes, which are still options in the current situation. Change doesn't have to be big, but the end result may well be significant in supporting you to continue with a lighter step.
Share this article with a friend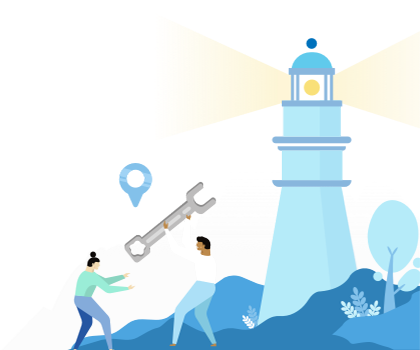 Find the right business or life coach for you