Personal development
Life coaching - what can it do for you?
Life coaching has become a buzz phrase that is also mocked in the media as something for the hippies or those a bit "out there." Most people, when I reflect on my over 20 years working with human potential, like to think they are not in need of external, impartial support that could effectively enhance their life experiences. I do not judge but, in this line of work, you come to see (as a privilege, in my opinion) that we all could do with some help, some of the time. This is where life coaching comes in.
As the world becomes increasingly savvy around the value of well-being, we can witness greater acceptance of coaching for life goals, career development, health awareness, start up success and so on. The International Coaching Federation, Forbes.com, Huffington Post and many other platforms report on the benefits of coaching. This includes greater confidence, better communication, increased focus and clarity to name a few benefits.
As coaches, we see the shifts, the growth, the insights, the light bulb moments that make our clients smile and progress.
Evoking awareness in a meaningful way that supports your desire to attain goals is what coaching can do for you. This is powerful because, as you gather greater awareness, you gather more opportunity, more choice, more diversity of thought.  Whilst this may be difficult to absorb, it becomes clearer very early on in coaching.
As a coach myself, I not only coach people, I also receive coaching from another practitioner perhaps once a year for six sessions. Why on earth would a coach have a coach? Because we know the value of coaching; we understand its role in the goals we attain much more quickly than without coaching.
External, impartial support takes many guises and, as my business grows, I grow; as both grow, coaching can help me to thrive personally and professionally. It is this that has propelled me to "be more" for my clients.
Where will life coaching take you?
Coaching helps you to see things more clearly. It can help to quickly articulate specific goals with meaningful steps and resources to move to forward, fast. Coaching in its highest form can enable you to develop such fantastic self-awareness that you then learn to self-coach and excel at the life you want. 
Coaching can help you to break bad habits and integrate healthier habits quickly. It can support you to identify what gets in your way and then to jump over the barriers to whatever your finish line looks like.
Coaching is a process just like the 800m at the Olympics. Athletes will invest time in planning, practising, re-planning, making lifestyle changes and so forth, long before they reach their goal. Sports coaches help athletes to move forward with focus, support, encouragement, mini goals and bigger goals, too.
Although different in many ways, life coaching also moves you forward. It helps you to overcome hurdles, to move on from rumination or a focus on the past. It is not therapy but rather it can provide the route to doable action that serves your purpose. It is a medium that enables you to be your best self. When you feel your best self, well-being follows. With greater well-being, you can feel you have won the race.
Share this article with a friend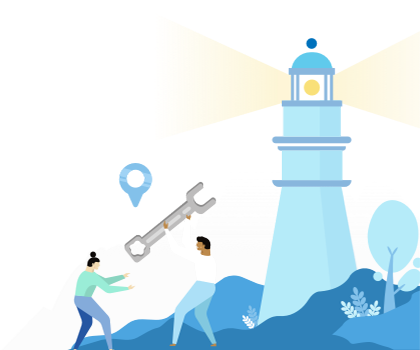 Find a coach dealing with Personal development