Work/life balance
Is your current work situation damaging your mental health?
Most of us spend more time at work than we do with our families. With this in mind, it is imperative to feel a sense of purpose, to end the working week with a smile of satisfaction and head into the weekend with energy and a confident air of contentment.
In my experience for many of my clients this is not the case and they have fallen into detrimental behaviours where they work more hours than they are contractually rewarded for.  Emotionally they are over-invested, anxious, exhausted and end the week burnt out with the weekends spent catching up and recovering ready to do it all again come Monday.   
In my previous corporate life, I used to regularly leave the office declaring "I am off to my unpaid job now" with what started as a joke soon becoming a disgruntled grin and a deep sad sense of truth.  I soon became unwell and was forced to make some necessary changes, very pleased that I retrained and have never looked back.
We have more demands put upon us than we can manage on a good day let alone a bad one, yet the expectations are to function at full capacity with a smile. Whether these are demands put upon us or we cruelly put them upon ourselves is a soul-searching question.  Quite often the thought of one juggling ball being dropped will ensure the rest will follow and we will be left scrambling to get them back up.
If we have others reliant on us maybe children, elderly parents or pets can dictate our already full timetable. If this is relevant to you then it is essential to put your wellbeing first and foremost.  Rather like the flight safety talk on the plane, you must put your own lifejacket and oxygen mask on before you can assist others.
Many are on the brink of burnout where the emotional pot is full it would only take a drop of spilt milk to ignite the restrained anger or burst into tears, even both.  Imagine a boiling saucepan of water with the lid delicately toppling around only just keeping balance and stopping the water from spilling over, would you turn up or down the thermostat?  
It is perfectly okay on sensitive days to do the bare minimum; your self-care is your priority, and you will return far stronger than before once rested.
The concept of hard graft is now outdated and was designed back when you would be lucky to live until we were 40, most of us hope to live a lot longer and happier. I believe working smart rather than hard, to be able to have the energy and capacity to socialise, exercise or just do those things you once loved.
Although modern technology has many benefits it has also created a detrimental work environment as we never get the opportunity to really switch off.  This can be a cultural behaviour pushed down from the top or can even our own formed bad habits.  Learning to manage other's expectations is a superpower and 'managing up' is even achievable without it damaging your career.  
---
What you focus on is what you get
Working smart, efficient, confident and having the energy to enjoy life is the key to feeling fulfilled, content, valued and alive.  Working in an environment that reflects our values for some is vital.  One client I worked with, following a very unhappy role, put their values at the top of their CV as to them it was paramount to have this ideal met in their next role.  This client received suitable interest from Companies that mirrored their values and promptly moved onto a new rewarding role.
Quite early on in my work I realised that the majority of my clients were not secure in their work life, and this was the main contributor to their anxiety and depression.  To take control, revaluate, disengage their emotional triggers, embrace the logical brain and make either small or large changes were a game changer.
I recall one client who was looking forward to a major operation so they could have several weeks off work, during this recovery time we worked together and within a few months they had a promotion, less hours and to boot a pay rise. Anything is possible when you focus on what you want and act, magic happens.
It might be that you have outgrown your current role, maybe the culture of the business no longer mirrors your beliefs, a change of management or direction.  No longer is length of service the be all and end all and to move on to pastures new, with the right tools can be breathtakingly exciting.
Not all moves have to be a promotion, a pay increase, a step up.  It could be that now you would like to work part-time, explore a more vocational role, one that fits in and around your life rather than being driven to climb the career ladder and putting bread on the table.
No matter the job title, office or pay being in the right role for you at this point in life can be life changing and should tick the following boxes:
security - to have job and financial security
achievement - feeling valued, respected and purposeful
fun - or at least enjoyable, I read that it is 80% about the people and 20% about the job
control - of our own destiny, our daily commitments and the power to say no
a sense of purpose - that warm glow inside
creativity - creativity is intelligence having fun
No longer is the retirement gold watch the end prize, in our society we can have several careers in our lifetime, how empowering!
If you recognise that your current work situation is damaging your health, then it is time to ask yourself some honest questions and you owe it to yourself to make some changes.  I highly recommend working with a professional who will provide you with the right tools to make the right move for you.
I personally believe that if you decide with your logical brain in the driving seat you can accept any consequences, however, if you make an emotional decision, it can be rather like the hangover effect, what was I thinking!
Working with the right Coach for you will provide the tools within a fully confidential and non-judgemental space to hit the brakes, pause, reflect and make a logical decision safely and without regret.
Your life is precious, happiness is your birthright, go find it!
Share this article with a friend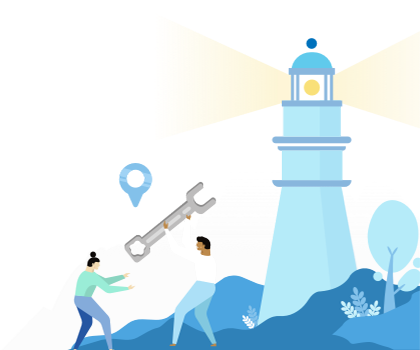 Find a coach dealing with Work/life balance