Career coaching
Interview nerves getting the better of you?
Fantastic! You've been invited to an interview for a fab job!
Yikes! You really want to get this one perfect!
Here are some practical suggestions to help you prepare and feel more confident.
1. Identify the topics you might be asked about.
Identifying the topics and thinking through the answers will provide a real boost for your confidence.
a) Go through the person specification, and for each of the essential qualities that are required by the job think of a time when you have demonstrated the quality. For example, if a job requires 'well developed influencing skills', think about a time when you had to work hard in influencing others. It doesn't matter if the same situation can be used to demonstrate a number of different qualities that are described.  
b) For each situation you have thought of, write down a summary of the situation in two sentences. Then, describe what you did to demonstrate the quality. Describe any difficulties you overcame and how you overcame them, and describe the outcome. For the example above, you might provide an example of when you implemented a new process and you had to use your influencing skills in a presentation to others, or in facilitating a meeting to get others to use the new process. Maybe there was initially a lot of resistance so you had to do more presentations or change the process slightly. In the end, the new process was accepted.
c) If you find your situations provide evidence to demonstrate you have the qualities for a number of items listed in the person specification, choose the best ones as examples. You may then have 3 to 5 really excellent examples of situations where you demonstrated that you have several qualities that will help you to do this new job really well.
In addition, think about why you want to work for the organisation, why you want the job and where you expect to be in 5 years' time.
You now have the responses to most of the questions that you are likely to be asked.
2. Practice
The next step is to role play how you might respond to the interview questions.
a) Choose a quality in the person specification and imagine you are being asked 'Tell me about a time when you…' . For example, 'Tell me about a time when you used your influencing skills'.  
b) Answer the question using the notes that you have made.
c) Answer the question again without your notes.
d) Answer the question again recording yourself (use PC Accessories 'sound record' or webcam software). Alternatively, have a friend/family member play the role of the interviewer. You may feel reluctant to do this but you will learn so much about how you come across in an interview!
e) When you're happy with this response move on to the next quality in the person specification and repeat the above from a) to d) until you've covered most of the essential qualities of the person specification.
f) Review your notes and refine them based on what you've learnt from the above. Also, ask yourself the following: how succinct are your answers? Do they describe exactly what you did? Do they describe the outcome? Am I talking at the right pace (not so fast that interviewers can't take notes and not too slow that it takes over 5 minutes to answer each question)?
3. Confidence
Here are some coaching to help you boost your confidence:
a) Think of a time when you felt very confident (within work or outside work). What is about that situation that made you feel confident? What can you draw on to assist you in feeling confident before and during the interview?
b) What the worst that can happen? How likely is it to happen? What will be the impact on the rest of your life? What can you do to minimise any negative impact?
c) Think about the interview whilst taking slow, deep breaths. Imagine yourself being calm and answering the questions. Imagine yourself smiling. Imagine yourself making a small mistake and then recovering from it and continuing the interview calmly. Imagine the interview questions being over and you're still smiling. Imagine coming out of the interview pleased that you did your best. Repeat this every day in the run up to an interview.
An interview doesn't have to go absolutely perfectly! It just has to go well enough to for you to demonstrate that you will be competent in the new job. Focus your nervousness into preparing well and listening to the questions. The rest will be a breeze!
Share this article with a friend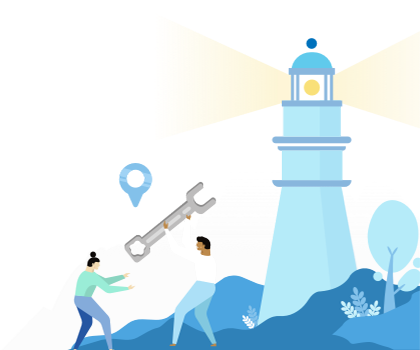 Find a coach dealing with Career coaching