If you only have time for one podcast, make it one of these 3
I am a massive fan of podcasts.

Podcasts are a great way to stay on top of the latest developments in business, leadership, coaching and any other topic that interests you, and they are great entertainment during boring tasks. Because of podcasts, I'm even looking forward to doing the washing up.
I'm always on the lookout for interesting new shows, and regularly ask people for their favourites. 

So today, I'm sharing my three favourite leadership podcasts with you. 
In no particular order...

For management and leadership tips: Coaching for Leaders
This is a great podcast for everyone interested in management and leadership. Once a week, US based host Dave Stachowiak interviews an expert guest on a business or leadership topic.
Listening will introduce you to a wide range of topics and resources. Whether it's managing former peers, getting to grips with a virtual team or navigating cultural differences – Coaching For Leaders has probably covered it at some point.
My favourite episode is the one with astronaut Chris Hadfield who shares what going into space has taught him about life and leadership. 

For business knowledge: The Bottom Line
If you want to improve your general understanding of business and different industries, the BBC's The Bottom Line is for you. In each episode, host Evan Davis and three expert guests take a deep dive into a specific business topic.
Because of The Bottom Line, I can blag my way through conversations about the airline industry, commodities, 5G, the restaurant industry and many more. One of my favourite episodes recently featured three impressively successful and very young teenage entrepreneurs.
The Bottom Line is educational and surprisingly entertaining.

For life lessons and musical inspiration: Desert Island Discs
If you live in the UK this show doesn't need an introduction, but for everyone else, Desert Island Discs is a radio programme (first broadcast in 1942!) in which the host interviews famous guests from all walks of life. While they chat about their lives they get to also play their eight favourite pieces of music – the tracks they would take with them to a desert island.
The quality of the show depends on the quality of the guest but when it's good, it's brilliant; full of life and, yes, leadership lessons.
There have been so many great episodes over the years that it's hard to choose any favourites, but the ones that stuck in my mind are Sheryl Sandberg (caution, don't listen in a public place as this will make you cry!), Sky news reporter Alex Crawford and Bruce Springsteen who talks openly about his struggle with mental health issues and depression.
What's your favourite podcast?
Share this article with a friend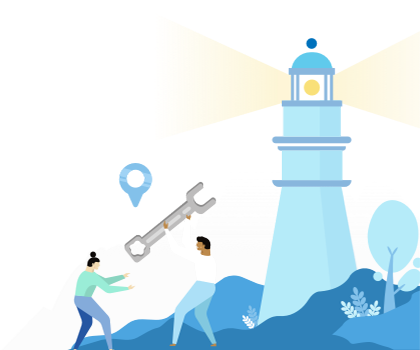 Find the right business or life coach for you