Career coaching
Hybrid working and our mental health
Since the outbreak of Covid-19, our world has seen a huge shift that has impacted us all both mentally and physically. This shift came with new trends; some great, some not so great but there's one that looks like it has come to stay and that is hybrid working. 
During the pandemic, many of us awakened to the importance of our mental wellbeing, how we need to protect it as if our lives depended on it.  
Now that things like remote work, no contact delivery, and blended learning have been normalised, I'm not surprised to see hybrid working gain in popularity. Just in case you're wondering, hybrid working is basically a combination of remote work and physical work. 
Meaning you work from home half of the time and you go to your physical office half of the time. The benefits of hybrid working are endless and more employees have reported an increase in balance between their regular lives and their work lives. Employee retention has spiked since companies started adopting the hybrid working model and of course, many workers have had a ton of things to say about it. 
A study revealed that 70% of workers in the UK agree that hybrid working would greatly improve their mental health. Over half (55%) of respondents said they would look for another job if their employer didn't offer a hybrid work model. A majority of employees, almost three in four (70%) of respondents believe their company should require employees to get a vaccine before they are permitted to go back to the office in person.
The effect of this study can be seen in how a lot of people are now switching careers so they can have more work from home flexibility. Now let's dive into the details of how hybrid working can benefit your mental wellbeing. 
Better work-life balance
Going to work every other day is simply tasking on our mental well-being and overall quality of life. Having to commute every day deprives us of the opportunity to spend time with ourselves, with family, and with things we love. Hybrid working gives us the time to balance work and life outside of it. 
We can prepare better when it's time to go to work and we can plan our leisure activities for when we don't have to. This will help us feel more at peace, calmer, and less stressed out. Hey, you just might realise that you even hate your job less now. However, if you don't manage your working day properly you end up starting work earlier and working later.
More leisure time  
With hybrid working, we can stay in the comfort of your home and perform some of your work duties. Staying at home means more time to do some personal development, relaxation, and self-care routines. 
There's more opportunity to focus on your mental well-being, rather than going to work and sitting in the office even when you don't have anything to do. So rather than trying to pass the time always at work, you can do something even more productive while at home, like listen to a podcast or read a book. 
Less stress
Having to commute to work every day, and wondering if you're exposed to the virus is enough stress on its own. The time you would have spent commuting to and from work and trying to stay calm on the train or in traffic can be redirected to doing something more productive. People with experience of hybrid working tend to say that it gives them more freedom and autonomy over where and how they work, and that it allows them to spend less time commuting. Ultimately, autonomy over where and when you work will be key to reducing overall employee stress.
Better mental well-being 
Many hybrid workers have shared reports of how their mental health has improved since they started hybrid working. There's more time to take care of personal issues. 
During the pandemic, there was a complete work from home policy and a lot of us were concerned about isolation and its effects on our mental health. But it is different with hybrid working; it eliminates the fear of isolation because you still get to go to work and everything is more balanced. 
COVID-19 has been seen as an opportunity to reimagine the future of work to increase competitive advantage and to balance employee needs and aspirations. 
Better mental health means increased productivity and resourcefulness, meaning in the long run, it even helps us to advance and evolve at work. 
Whatever we do, our mental wellbeing and health should always be a priority. Indulge in self-care, see a wellness professional or life coach if you need to, and simply just make sure that you're whole in every aspect. 
Source for study; Could hybrid working improve mental health? | theHRD (thehrdirector.com)
Share this article with a friend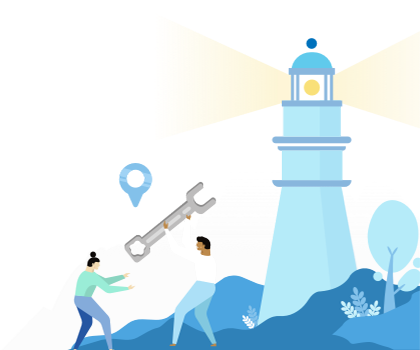 Find a coach dealing with Career coaching