Personal development
How will I know my life coaching is working?
Something that often holds people back from making a change and finding a coach is the uncertainty of not knowing how to tell if it is working or not. It's easy to think that we could be turning up, chatting for an hour, and going back home for months without seeing real changes. With a good coach though, who has you at the centre of what they do, this shouldn't be the case. Having said that, sometimes changes aren't as obvious as we might assume. Read on to find out how changes happen and how to identify them.
How will I know that it's working?
Results. Essentially, the way we know that coaching is working is by what happens in your life or your thinking as a result of the coaching. It's how we notice them that matters though, which is why we need to identify where we begin and where we want to get to. 
Gradual change
It's funny, we all notice when there is something there that is a pain, dragging us down, making us feel really unhappy. We also often notice when something is making us euphoric, on top of the world, making us have the best day ever. What is harder to notice is just being completely fine - generally happy - moving forward with life and things simply working.
Many people will come to coaching feeling stressed and overwhelmed. Stuck. If over a period of say, three to six weeks, someone makes small but significant changes, they get different reactions, and begin to see things differently - the change is a gradual process. Things just start to work.
Funnily enough, it's not that easy to notice. It's similar to having a really bad cold that's preventing you from getting things done, however two weeks later you've forgotten you ever had it. You still need to know that your coaching has worked - it will make things much easier to solve next time. This is why it is really important to find a coach who will help you identify where you are in the first place and where you want to get to. Along the way, they will work with you to gently monitor your journey and notice the changes. It is a really important step which will allow you to realise your coaching is working and gain an understanding of the work you have done to change things.
Big change
Of course, there's always the other situation, when things seem to dramatically shift from one day to the next (which can and does happen, by the way). You might think in this situation it would be obvious that the coaching is working. However, it can be hard to comprehend how a long-standing issue can simply disappear overnight after only a few coaching sessions. People often try to explain it away and find some other reason. 
The truth is that it will be the culmination of several elements coming together, however there may have been one thing that was simply preventing everything from working. If you have had a profound change that seems to have happened overnight, don't just try and explain it away. Talk to your coach to understand what shifted. That way you will gain a better understanding of yourself and how you work, which means if you are ever in a similar situation again, you'll know what you need to do. That may be seeing your coach for a session - but at least you'll be able to sort that out without having to spend weeks and months agonising over it first.
Essentially, you are the key to knowing if the coaching is working, but your coach should have the process that will allow you to notice the change and learn what works for you. At the end of the day, you should be moving forward, and feel it is money well spent.
Life coaching is something that people often um and ahh about. Taking the leap though can really help you change your life for the better! Remember to feed-back to your coach too - letting us know what works makes it all the more effective for you going forward - win/win!
Share this article with a friend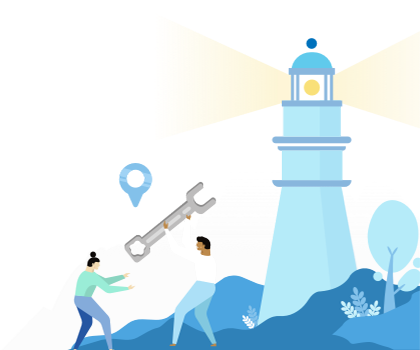 Find a coach dealing with Personal development