Family
How to talk about feelings with your child or teen
As mums and dads, we worry about our children and teenagers, don't we? In fact, I should own up and admit that like many of my friends the same age as me, I still worry about my children even though they are now in their 20s.


Talking to children and encouraging them to open up can be difficult: so the question is, how do we broach the subject of feelings without them closing down? The standard response from most children when asked about how they feel is to say they don't know. This is usually true. They don't know. They feel overwhelmed, confused and unsure what to say. Their feelings change from day to day, depending on whether it's been a good day or a bad day. So this would be a good place to start.   
Good questions
When broaching the subject of personal feelings, a good question might be what does a good day look, sound or feel like? Ask them to tell you what happens on a good day, how does it start? What happens next? Another idea is to say: if a good day was like a recipe for a lovely cake, what ingredients would you need and how much of each would make that cake truly delicious?
For younger children, encourage their creativity and suggest they make up a story about a good day. They may like to use art and craft and can draw the image of a good day.
Creative ideas for a good day:
Go on a nature walk in the woods and pick up leaves and things that can make a good day collage.
Get a selection of magazines and some safe scissors and ask them to make a vision board – a collage of pictures, words, colours and so on that represent a good day.
Use some Play-Doh to make a good day sculpture or series of sculptures.
Lego is great too. Remove the figures and use just the bricks and other pieces to make a model of a good day.
If you have a musical child, perhaps they'd like to make up a song about a good day.
A physical child might like to do a good day dance.
When talking about these activities, use what we call 'clean language'. Clean language is when you keep your own thoughts and assumptions out of it and you just ask them; tell me about your model? Or, tell me about your picture? Avoid using the word why. Instead just reflect back their own words in a questioning manner, encouraging them to dig a bit deeper to share those insights. Be curious and listen without judgement and without the need to fix.
Parenting coaching
From newborns to teengers, navigating the changes in your children can be difficult for both parties, when feelings are at play. Parenting coaching can be a great source of objective help for a range a different parenting 'firsts'.
Wherever you are on your journey, help is at and if you want to speak with one of our 500 Life Coaches dedicated to family and parent coaching.
Share this article with a friend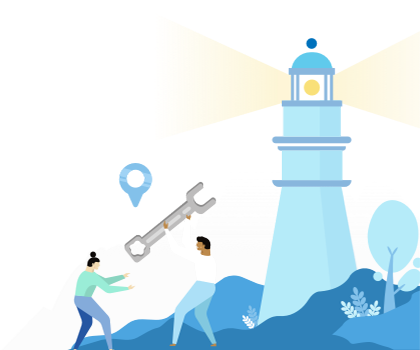 Find a coach dealing with Family