Personal development
How to survive the next phase of the pandemic
One upside to this year and the fact our normal lives have been put on hold is that the enforced pause has bought us the time and space to think. We might be asking, are we where we want to be in our lives? Or are there changes we want to make?
We've spent the last six months alternating between lockdowns and tiered restrictions. But with a vaccine and therefore a return to normality on the horizon, now seems like as good a time as any to take control of our lives. To think about change and the best way to manifest it.
Do you ever feel like you're on a path in life and wonder how on Earth you got there? 
Tips to help reinvigorate your path 
How can we use the next six months to put ourselves in the strongest possible position to handle whatever the world throws at us? Here are my tips for reinvigorating your life – and giving yourself a sense of purpose even during a pandemic.
You don't have to be relentlessly positive
These are strange times. You are free to navigate them in your way. Don't feel pressured into putting a brave face on things. Allow yourself the ups and downs. They are a reality of life. When you embrace them you feel more alive and more at peace with yourself. It also takes away this unrealistic expectation that everything always has to be perfect.
It's time to recalibrate
Do you ever feel like you're on a path in life and wonder how on Earth you got there? Use this pause to reset. How well does your current lifestyle serve you? Think about your routines, work and relationships. You might be in a job that no longer fits your personal values or have somebody in your life who no longer fulfils you. The more honest you are with yourself the better.
Create a vision board for your future 
Are you the person you want to be? If not, create them. Building a vision for our personal and professional goals is so important. Life might be slower now but before long we'll be back to leading fast-paced lives. And sometimes when we're going at 100mph we can feel pressured into making decisions that are bad for us.
If you know exactly the person you want to be, you will always make decisions that align with that long-term vision.
Note: A list also works here if you are not into visual boards.
Rediscover your purpose
From time to time most of us will lose our sense of purpose. It doesn't matter whether you are successful on paper, you can still feel unfulfilled. What reinvigorates a person and puts them back in alignment with themselves is often very personal and sometimes profound, but usually it comes back to a sense of service to the world. That sense of service can be felt in our personal and professional lives.
Stop worrying about things you can't control
It seems a cliche but it is not. There are things you can control and things you can't. The key lies in making peace with what is outside of your control. It is possible for you to control the amount of work you take on and provide your clients with the best possible service without overstretching yourself.
You can control what you wear, what you eat, which news channels you watch, or how much social media you consume. You can't control a pandemic.
Lose the saboteur
We all have moments where niggling doubt creeps in. It's your saboteur. That inner voice that pipes up and tells you you're not good enough. It can be paralysing. The trick is to identify the voice – or voices – and say, "No, not today thank you." Nearly all of my clients - men and women - have a saboteur. When you identify and overcome yours, it sets you free and life really begins.
Build-in solid breaks
We all love the thought of self-care. But when you're busy on a project or running around after the kids it can be hard to incorporate into your day. Whether you are worried about not always being available to your colleagues or to your family, it is important to have a few minutes to yourself every day.
I recommend starting with five mindful minutes in the morning and afternoon. Go out into your garden for a cup of tea. If you really can't leave the house, even staring out of the window can help you decompress.
Share this article with a friend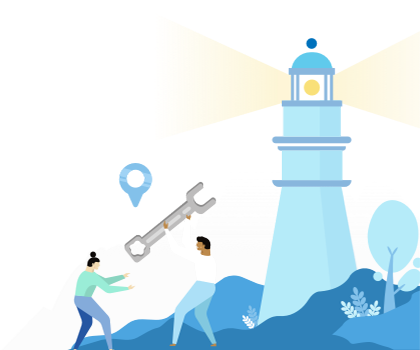 Find a coach dealing with Personal development