Personal development
How to make the most out of lockdown
I wanted to take a moment and share what I have found to be helpful over the past few weeks to make the most out of this time (and keep my sanity) with the hope it may provide some inspiration to you, or at least show how we can turn this situation around and gain some positivity from it.
Personally, I have found the key to being positive in our current situation is about reframing it. It's how we are thinking about what is happening that is affecting our experience. When the lockdown was announced, I started to think about how I could utilise this time and what opportunities this could bring. This led to thinking about what I really need at the moment, which is the same thing that I have found to be lacking lately. For me, this was about connection, both to myself and others around me.
These are the things I have been doing to help me create that connection:
Meditation
I started meditating every evening before bed (something I used to do before having my daughter), it's easier to make the space for it at the moment and for it to become part of my routine. I've meant to do this for the last few years and I'm so glad I have now. I feel calm, peaceful and connected with who I am (until my daughter has a tantrum!).
I've been using the Calm app which I highly recommend as it has something for everyone, however, there are plenty of others out there to choose from.
I've got family who are talking about completing 1000-piece jigsaw puzzles; I would love to do this but with a young child and juggling work and childcare with my husband I just don't have the time, which is why something like meditating for 10-20 minutes before sleep is more realistic for me.
It's about finding something that is realistic for you; when you go outside your limitations and end up not achieving what you wanted, you can begin to experience feelings such as guilt, negative thoughts, self-hate etc - all which defeat the reason as to why you started in the first place.
Decluttering and cleansing your space
This is the perfect time to do this. Yes, I may not have time to take a day to declutter a whole room, however, whilst my daughter is happy to play by herself for 20 minutes, I can manage a drawer or small space – it's so worth it. Everything carries energy; if you have lots of things in your home which do not embody who you are, they can carry negative energy and block the positive energy coming through that is true to you.
I have also managed to do a 'sage cleanse' of our house (only took 20 minutes) also called smudging; this felt like a really purifying and cleansing process. I can truthfully say since I did this, I have had more energy and feel more positive overall (feel free to get in touch if you want to know more - there is also a lot of information online of how to do this). Important – if you do a cleanse of your house please ensure your windows are open to give any unwanted energy a pathway to escape!
Time at home
My final thoughts to share are around time at home – we have never had so much of it. Although this can present difficulties, I have seen many positives to it as well (we are lucky enough to have a garden which helps a lot). My husband is able to spend so much more time with our daughter (he usually leaves the house at 6 am) and our daughter is getting so much more focussed attention from us both.

Additionally, my husband and I are spending more time together doing old fashioned things like playing board games, which has brought us closer together. I feel more connected with my husband now than I have done in the past year, which shows how powerful this time has been for me.
Here are some questions to help get you thinking about how this time can be used positively for you:
How can you reframe COVID-19 and everything that comes with it to work for you?
What can you put into your life that would help you?
What do you need right now?
What can you do to create positivity/space/calm at the moment?
Is there anything you can do to reconnect with yourself or others around you?
How can you utilise this unique time?
Is there any additional support you require and if so how can you ensure you get this?
Is there a picture or image (doesn't have to be personal) that invokes positive feelings for you? If so, ensure it is somewhere you can see and be reminded of it daily. My picture is of my husband and daughter on a bridge, which immediately invokes feelings of calm, peace, love and freedom. It embodies my everything. Right now, feelings of calm, peace and love are so important and remembering we once had this freedom (this picture was only taken in January this year) and knowing that we will again also gives me hope.
If you need any support at this time please do get in touch with me, or make an appointment with a life coach or counsellor for an online or telephone session.
Share this article with a friend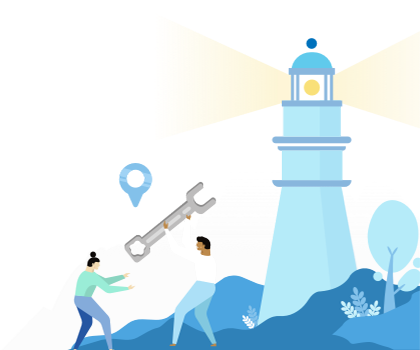 Find a coach dealing with Personal development