Health coaching
How to look after your mental health this winter
Winter is fast approaching. The dark nights have arrived and the cold weather is coming. Looking after our health and building resilience has never been so important in these uncertain times. 
Mental well-being both mind and body needs to be nourished just like any other time of year. It's that time of year we just want to hibernate! For some people they experience low moods. This is known as Seasonal Affective Disorder (SAD), often also described as 'winter depression' or 'winter blues'. The nature and severity of SAD varies from person to person. 
If we factor in the impact of working from home and dark nights, it's no wonder SAD is on the rise, currently affecting 20% of people. 
We must look at our behaviours and implement new strategies and new ways of thinking to help us all get through what is likely to be a long "lockdown" winter. 
Here are my top tips: 
Keep moving
We are all aware of the importance of exercise, it's such an important part of mental well-being. Set yourself meaningful exercise or activity goals that are achievable. Activities such as daily walks, online classes, walking the dog and morning routines. By reminding yourself that spring will be here before you know it, you'll stay motivated to provide proper attention to your body and health habits during the winter.
Daily exercise not only keeps you fit but also helps you in different ways like improving sleep, fighting off diseases, beating the winter blues, gaining Vitamin D, burning calories, etc. Wrap up warm and take advantage of the daylight.
Eat healthy this winter
I know how tempting it can be to eat warm comfort food as we head into the cooler months. We need to be mindful and keep our diets full of healthy nutritious foods. It's time to bring out the slow cookers and cook hearty casseroles and warming stews, full of goodness. 
Your gut also plays an important role in your immune system. Whilst we cannot control the coughs and colds, we can control our gut health. Keep your immune system in good shape by eating the following foods: probiotic-rich foods such as yogurts, plenty of turmeric and black pepper as it acts as an anti inflammatory. Drink plenty of water and tea. Green tea is touted to be one of the healthiest beverages on the planet. It is loaded with antioxidants that has many health benefits, such as lowering the risk of heart disease, improving brain health and protecting you against cancer.
Keep those sugar levels well balanced. Too much sugar can fuel anxiety and make us feel worse. It's generally a good idea to avoid foods that cause a spike and then drop in blood sugar levels as this can alter mood and increase irritation. Don't forget your daily dose of vitamin D to help keep your immune system healthy. 
Sleep well
The importance of quality sleep is what keeps our minds healthy and functioning well. Sleeping is when our body repairs itself and when the mind makes sense of the events from the day. Aim to get at least seven to eight hours of quality sleep. When you sleep well, you function well! Bad sleep if left for long periods of time, can lead to all sorts of health complications such as high blood pressure and heart disease.
A sleep routine is a must. Turn off your gadgets, and grab yourself a relaxing hot drink and a good book! A warm bath is great for relaxing the body combined with essential oils. Check your bedding and make sure you have the right bedding for winter and have your bedroom at the correct temperature (around 18°C). 
Look after your mind
With lockdowns, anxiety on the rise and with impending further restrictions it's no wonder we are all suffering. It's so important as a society that we all pull together to look after each other's mental health. Keep talking and connecting with friends, loved ones and neighbours. There will be millions of people who will suffer in silence this winter.
You can get creative and start a new hobby which is a great way of keeping your mind occupied whilst learning a new skill! Share a random act of kindness, not only will it make you feel better, but it will make others smile and feel happy.
Learn to meditate daily. The benefits of meditation include reducing stress and increasing self-awareness. Meditation takes time to learn but once you get to grips with it, you really can control your anxiety and live a much more peaceful way of living. I recommend journaling daily to help remove those thoughts from the mind onto paper. Always end the day with three positive things you are thankful for, by practicing gratitude. 
If we can all become more mindful this winter by wearing our masks, washing our hands often and checking in with each other, we can build up more resilience. Becoming more resilient this winter will help keep us balanced.
The NHS has launched a campaign Stay Well this Winter which urges people to consider vaccination against the most prevalent strain of flu. It also promotes offering a helping hand to older or vulnerable friends, neighbours and family who may need help, such as help collecting prescriptions and groceries, to stay well. Let's stay connected and warm this winter. 
Share this article with a friend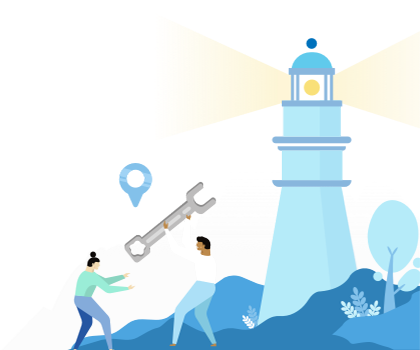 Find a coach dealing with Health coaching