Work/life balance
How to live a life you love!
Are you one of the 80% of UK people unhappy at work or 70% dissatisfied with their lifestyle? Well, change your mind, change your life - you can't wait for happiness, you have to create it. Coaching helps you to make positive changes work for you.
So how do you change the life you live to the one you love to live?
1. Identify what needs to change so you can be happier, healthier and more effective and influential in your life
2. What new resources might you need to make those changes - skills, experience, research options and explore new ideas?
3. Envision what you want your life to be like
4. Take the steps now you have the end in mind to get you where you want to be
5. Find what drives and motivates you, find some people who inspire you and model your attitude and behaviour on them
6. Develop a useful, challenging support network of mentors, advisors, those who can help and have skills you don't - learn to ask for help, not because you are helpless but everyone can offer you something more than you have yourself right now!
7. Keep learning. Making mistakes and learning from them, finding out new information and how you can use it, reading, chatting, exploring with others to build new options and opportunities for yourself
8. Monitor your progress - you will be surprised how far you have come once you start moving towards your dreams! Celebrate successes, be accountable to others for your actions by asking for their support and encouragement.
9. Create a manageable, realistic action plan - small steps you can take each day that build into your path to happiness - starting today, after reading this! Write it down and take the action now.
10. Enjoy the journey!
Share this article with a friend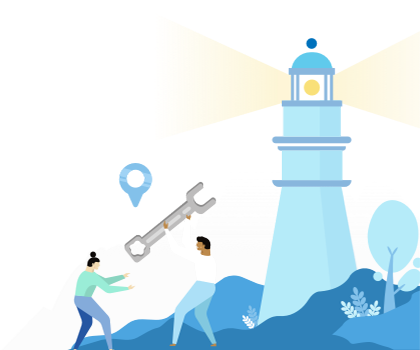 Find a coach dealing with Work/life balance