Work/life balance
How to change your work-life balance in 10 steps
If you are fed up with the struggle of the juggle, if you want to create the work-life balance that suits you and if you feel stuck, powerless and frustrated because you don't know where to start, read further.

Work-life balance is a complex topic and it is the complexity which makes it difficult to make changes. As with everything, when so many elements are part of it, it is difficult to see the wood for the trees. But by just asking yourself the 10 key questions below, you are on your way to making fundamental changes.
Work-life balance has all to do with lifestyle. Lifestyle is related to a way of living, referring to a standard of living. It is about health, work, pleasure, career, leisure, family, social life and spiritual development. Anyone who has created a lifestyle in which all these elements are represented in the way that works for them, has created a work-life balance that serves their well-being and happiness.
If you want to make a start with a more balanced work-life, go through the questions that will help you to see clearer:
Which areas of my life are 'out of sync'?
Maybe you discover that it is not as bad as it feels...
What is upsetting me?
If you know which particular situations or encounters are unsettling, you will have an insight in the psychological impact of the situations. Here you can work on changing your perceptions and reactions.
Where and when do I lack confidence?
Confidence is a great skill or way of being that helps to face different challenges. Understanding where and when your confidence levels are low will support you in making the changes you need.
Where do I lack control?
Control is very important in the concept of work-life balance and often there is a sense of not having control at all.
Where can I take control?
Even though life offers situations that are out of our control, there are also lots of situations where we can take control. Control can have different shapes and forms and it is important to take the control where you can.
What can I change right now?
Looking at your current situation, what can you change today that will benefit a healthier work-life balance? Taking charge at this moment in time is empowering.
What are my reasons for not making those changes?
Be aware of what is holding you back and where you are procrastinating.
What can I change in the near future?
Solutions are not always directly available, but that doesn't mean that you should not look at long-term changes.
How do I plan those changes?
Changes that take place in the future can easily be forgotten. Write those down in a plan as a reminder and a facilitator of your actions.
How do I create the frame of mind that helps me to achieve my healthy work-life balance?
A lot of our perception of life is in our mind and informed by our mindset. However, this is an area we often don't know how to take control of. Taking charge of your mind and creating a positive outlook is essential when you want to have a great work-life balance.
Now you know which questions to address in order to create a healthy work-life balance. Of course, the next challenge is to find the answers. Guidance for each question and easy to-fill-out worksheets are available in my new e-book, which you can request by sending an email to mariette@drdestress.co.uk, just mentioning "e-book 10 answers".
It's free, it's fun and it's effective and I'd love to help you further.
Share this article with a friend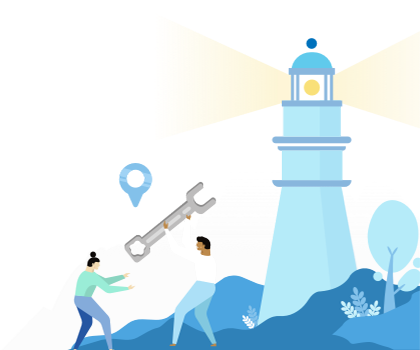 Find a coach dealing with Work/life balance