Confidence
How to bridge the confidence gap
If you want to succeed in the most important aspects of your life, in your career and how you feel about yourself, it all comes down to confidence.
As children, we are full of confidence. However, over our lifetime we are moulded into something else, someone else. We go on a journey and build a set of beliefs about the world, about ourselves, and create patterns which keep us stuck. We let fear take over and the self-doubt creeps in. I'm here to tell you that life is too short to stay stuck in an unfulfilling job rather than living life the way you want. I did this for 20 years in a corporate job, working as a personal assistant. I thankfully now know there is a better way, a better life. I'm living my dream life and you can too!
I learned that the only way to get over your fear is to go through it! The more times you tackle your fear, the greater your confidence becomes, as you realise that your fear is just False Evidence Appearing Real.
"You don't have to change what you do, you have to change who you are" - Marissa Peer.
Have you ever stopped to consider what your beliefs are costing you? Let's take a moment to view our beliefs from a different perspective and shift our mindset.
I might not succeed: I will succeed, I choose to make a success of my life.
I could fail: I can't fail, I can only learn how to do something different next time.
I might look stupid: No one has the power to make me look stupid, only I get to choose.
I could be rejected: No one can reject me unless I allow them to reject me.
People might laugh at me: I can cope with whatever comes my way.
My work might not be good enough: I am more than good enough, just as I am.
I might find out I have no talent: I have more talents than I realise and continue to grow.
The way we think and act affects our confidence and happiness levels. Back when I was in my corporate career, I would think negative thoughts and behave in a way to support them. I didn't take any action towards fulfilling my dreams because my thoughts told me that I 'wasn't good enough' or 'I didn't deserve that life', so I didn't try, at least not at first.
"The greatest discovery of my generation is that human beings can alter their lives by altering their attitudes of mind" - William James, US Psychologist.
Thinking about this now, it makes me a little sad, the fact that I had such little confidence and self-belief in myself. I now think and act differently, and believe passionately that we all have so much potential. It all starts from within. Stop looking for other people's approval. If you want to make your dreams come true, the only person that needs to give you permission is you.
Marianne Williamson, an American spiritual teacher, author, lecturer and entrepreneur, wrote that 'your playing small does not serve the world. We are all meant to shine as children do. As we let our own light shine, we give others permission to do the same'. Where are you playing small in your life?
"You can always choose to perceive things differently. You can focus on what's wrong in your life, or you can focus on what's right" - Marianne Williamson.
The power of visualisation
Imagine a life, for a moment, where you have the freedom, flexibility and independence to live life on your terms. What would your ideal day look like in a year, five years or 10 years? What do you have in your life that you don't have now? How much happier are you? Visualisation is a great tool to bring in greater feelings of happiness and confidence, so I encourage you to explore these questions.

Sit with them for a while, close your eyes and really imagine the life that you can have. What would you like the solution to be if there were no rules or restrictions? Write it out with no restricted expectations. Dream BIG!
Visualisation is daydreaming with a purpose
It's important to question your beliefs. Why do you believe your work might not be good enough? Who told you, and what evidence do they have to support this? When you question your beliefs, you start to doubt them. I find a great way to explore our inner thoughts and beliefs is through journaling. If you're into stationery, buy yourself a nice notebook and ask yourself 'why do I not feel I'm good enough?', or 'why do I think people will laugh at me?'.
Whatever comes up for you, whatever thoughts and beliefs arise, write them in your journal and then just free flow your thoughts for ten minutes and see what arises. You might be quite surprised by your own thoughts. When you have a greater awareness of the thoughts and beliefs you have, the more action you can take to change them to more positive and empowering ones.
"Change your thoughts and you change your world" - Norman Vincent Peale.
True inner confidence is loving yourself for who you are. You don't need to impress others; the only person you need to impress is yourself. Give yourself permission to see yourself as more than good enough. We are all put on this planet with talent, although it's important to remember that we can't be good at everything. Focus on what you are good at, what you're passionate about. Remember, the only person stopping you achieve your goals is you... take action today to live the life you deserve.
Confidence is the sexiest thing a woman can wear.
If you'd like more help bridging your confidence gap, a good life coach will be able to support you.
Share this article with a friend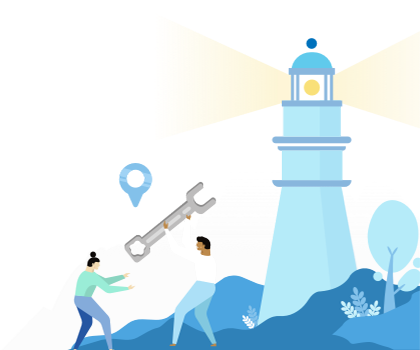 Find a coach dealing with Confidence