How Executive Coaches Evolve
Do coaches evolve or are they trained and made?

Glance around the coaches you know and you will probably notice that most are seasoned and experienced across a broad spectrum. Undoubtedly coaches can and should be trained, but many evolve through their active and successful lives to find that their passion for helping others succeed is their joy.
All good coaches need similar traits and many will have taken coaching courses and built on their innate skills. These skills include the development of emotional intelligence, especially the abilities to be a good listener, be empathetic and non-judgemental. Those skills can be well honed through taking counselling courses and working with organisations, such as the Samaritans. Being good at 'just listening' (easy to say, not easy to do) takes experience and application to be done well.
The reason that is not easy to do is because listening needs to more than 'just' happening. It needs to be set in a framework or system, which should enable and take account of the dynamic nature of the relation between the client and their internal and external worlds, but also with their coach too. Those interchanges and exchanges between those can be called 'transactions', then the coach needs to be good at transactional analysis. That is a form of training development that many coaches undertake too, which informs the listening and makes it more active than the role the Samaritans play.
Understanding the way people exchange or transact might, in other words be termed as having a passion for the way people tick. Most coaches find that as they move through their pre coaching life that they have that passion, many find it grows and becomes bigger and they want to be able to be even more active in understanding and supporting people. This is likely to include the way that people think and act, which is often called cognitive behaviour. A skilled coach will know and keep developing the techniques that will help their client learn and apply positive ways to achieve their goals. In this way the coach continues to evolve and hone their skills.
The coach will have enjoyed developing and using those techniques and have a passion for their client's success. Inevitably, during the coaching process the coach will need to have developed a strong sense of humour to cope and work with the full gamut of human foibles, or else why bother?
These skills and ways of being include being able to handle the human emotion called anxiety. The nature of anxiety is wide and many faceted. It could be about what to do, fear of failure or even fear of success, and the experienced coach will just be able to support and challenge their clients, empathetically, through the process. This is because the coach will have learned how to listen to the global and the generic issues reported by the client and to calmly turn attention to the specific and the actionable. They will have experienced success through anxiety many times.
Like a Sherpa on the difficult mountain trail, the coach will have been there, both personally and with others and will be confident in calmly keeping on track, whilst trusting and knowing that the client will make the right choices, or have the necessary lessons, in developing themselves and succeeding.   
A coach will have developed that confidence and trust, alongside an independent and strong sense of self, through personal experience, success (and overcoming failure) and will be able to point to the benefits they have themselves achieved from being coached. That sense of being confident and assertive in the face of authority is especially relevant for Executive Coaches and working with the talented, the results focused and business ambitious, who may consider and hold out themselves to be 'strong' characters.
This is where the skills and experience of the Executive Coach need and begin to diverge from Life Coaching and become specific to the organisational setting. The Executive Coach will need to know how the functions of an organisation operate and interrelate. They will know, intuitively and through experience that business results matter; they will make connections and observations that link their client's actions and behaviours to the bottom line and will stay results focused.
That kind of comprehension and understanding might come from professional qualifications, such as law, marketing or accountancy, be supported by a master degree, such as an MBA, and will be greatly enhanced by having had senior and wide experience perhaps as a director of large multinationals, SME's or Social Enterprise organisations. They will probably have enjoyed coaching their own reports to develop and assume P&L responsibility
They may take their qualifications and experience and teach the subject, both as a means to keep themselves updated in the latest business approaches, but also as a way to share their passion of helping other succeed. Many will also have experienced building their own businesses and will understand the challenges, compromises and the contortions that executives, aspiring executives and owner managers have to deal with.
That is how they can evolve; passionate about supporting others succeed and confident in their own abilities to develop, grow and stay fit for purpose.
Share this article with a friend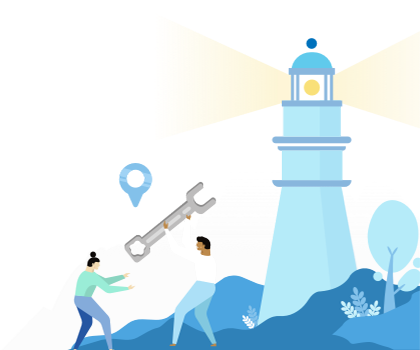 Find the right business or life coach for you