How do you spend your time and why?
Work can be a massive source of stress and anxiety. I know it has been for me over the years. As soon as we reach secondary education, questions about what we want to do for a career creep in, and the questions keep snowballing. At that age, all I knew was that I loved the theatre. Everyone gave their two pence about what I should and shouldn't do. I didn't know if I even wanted a career in the theatre, but I knew it made me happy.  Thinking about a 'career' with all its connotations made me feel completely lost.

Ever since I've had a strange relationship with the word 'work'. After university, I did start pursuing a career in theatre. Anyone who has an interest in the arts knows the level of free labour, especially early on. But I was doing something that was in my bones and that I loved. Soon, the blurred line between what was a hobby and a 'job' made me question the validity of my efforts. Was I really just unemployed?
As I started to be paid, I never really shrugged that feeling off. I would introduce myself as a 'Theatre Director' (?) - very much with a question mark on the end. The truth is for much of my 10 years in theatre, which I still work within, I've felt like a total imposter. If it wasn't about the stages I was working on or the producers who knew my name, it was about having regular gaps and feeling total dread when people asked what I was working on "next". 
After a lot of soul searching, I found volunteering. It changed my life. Here were people actively giving up their time once, twice or even three times a week in a 'workplace' environment with absolutely no expectation of being paid. What they were doing was vital - at the heart of the service. There was no doubt in my mind that there was anything different to what they were doing than being "at work".
I enjoyed it so much that after a number of years, whilst continuing to be a volunteer, I also took a supervisory paid role there as well. Whether I enter the building as a volunteer or an 'employee' makes no difference whatsoever. I am there to focus my time on something that matters.
---
I hate that we are conditioned to ask the question "what do you do for a living?" when we first meet someone. I struggle to answer it to this day. I think a much better question is "how do you spend your time and why?" For me, I split my time between life coaching, directing theatre productions, going to the theatre, teaching drama to young people, spending time with my partner and family, volunteering, and supervising at Childline. This question doesn't distinguish work from anything else.
The moment I took away the pressure of defining what it is I do and thought more about how and why I spend my time, I was able to create more meaning in my life. The knock-on effect was that the output of what I was doing was of higher quality than ever.
So, I ask you "how do you spend your time and why?"
Share this article with a friend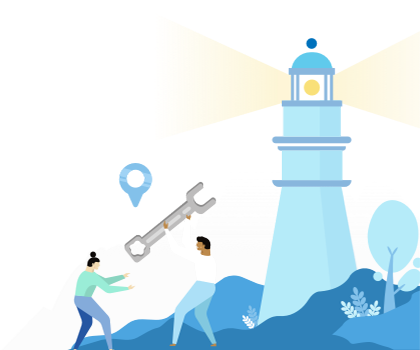 Find the right business or life coach for you