How do I know if I need a coach, therapist or mentor?
I often get asked this question and in order to answer it and assess if coaching is the right path for you, it is necessary to delve deeper into what it is and how it can bring you tangible results that will positively impact your life. It is also important to understand how coaching differs from other similar interventions, such as therapy, counselling and mentoring. These terms are often misused and are thought to overlap.
Let's firstly look at coaching. In simple terms, coaching is a conversation between two people: the coach and the client. It is the role of the coach to help their client to move from where they are now to where they want to be and to do this quicker and more effectively than if they acted alone. Coaching is centred around goal achievement and performance improvement and it is very action orientated.
A coach will help their client make positive changes in any area of their life in order to attain greater fulfilment. They will provide clarity, identify any obstacles that are holding their client back and together, they will come up with proactive strategies. Individuals may look to work with a coach for many reasons, such as new parents returning to work, setting up a new business, improving productivity and motivation or needing to develop relationships.
Now, let's turn our attention to therapy and counselling. These approaches are beneficial if the client is experiencing some level of stress or disorder. This is likely to be as a result of previous trauma or experiences, which are negatively impacting their everyday life. The role of the therapist or counsellor is to help the client explore their past, listen to their concerns and anxieties and offer valuable advice for addressing these issues. Individuals may seek this approach for many reasons, for instance, if they have experienced a bereavement or if they suffer from mental health anxieties. For many, it is a truly valuable experience and enables them to move forward.
A mentor is likely to work with someone who is seeking direction from someone with experience and knowledge in the same area. A mentor can help in any area of life and their role is to provide guidance, motivation and emotional support. This form of relationship is both supportive and advisory and, in most cases, it will provide the mentee with increased self-confidence and self-awareness. An individual may turn to a mentor in their workplace who can advise on the most appropriate training and career development.
Coaching differs because it begins with the end goal in mind. The coach puts the client in the driving seat and allows them to take ownership of their situation. Throughout their coaching sessions, the coach will help the client to raise their awareness of themselves, understand who they really are and set goals that will enable them to excel in life and achieve success.
As you will see, there is a time and place in one's life where all of these different approaches are beneficial. Coaching is focused on looking into the future and bridging the gap to where you are now and the working relationship will empower the client to take their own course of action.
Share this article with a friend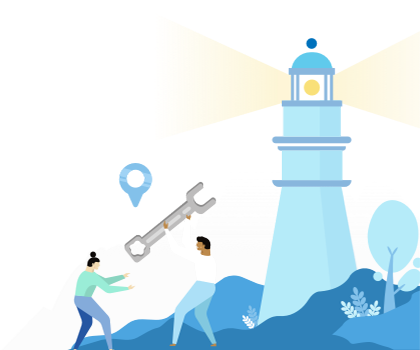 Find the right business or life coach for you