Confidence
How coaching can help you make that much-needed change
Turning 40, as a woman, is a huge milestone - a time for celebration that you share with family and friends. However, it can also be a time where you stand back and reflect upon your life, achievements, and the decisions you've made. You look back and wonder "how did turning 40 happen?", as it only seems like yesterday you were 20 with your whole life ahead of you. What happened to those dreams, the aspirations that felt so real and achievable, like writing a novel, studying for a degree, or whatever it might be. At 40, you're at least halfway through your life, asking yourself "what now?". There's a part of you that feels unfulfilled, and a voice inside keeps whispering "there must be a different way to live".Over the years, it feels like your zest for life has diminished, and you don't even recognise the person you've become. Where has that bright, bubbly women gone with so much fire in her belly?
On the outside, you have everything - a supportive partner, your own home, a couple of great kids, and a job that pays the bills. Inside it's a completely different story. It's as if something is missing, but you don't know what. The one thing you do know is that your mood is lower, you have no confidence in yourself or your abilities, and you're struggling to bounce back. You have no one you can talk to, and you feel alone, as friends and family wouldn't understand if you told them how unhappy and unfulfilled you were.
As women, we feel we need to be everything to everyone; our ageing parents, children, partner, and even our friends, but rarely think about what we really want. Over time, we can lose our sense of self and ask, "who am I and who has this been for?".
It often feels like there is just not enough time in the day, with school runs, a job, housework, after school clubs, a quick cup of tea in the evening with your partner, and yet there is no time to think about your needs. Self-care is something that is indulgent, and where would you find the time? Even if you knew what you wanted, where would you start? It all feels so overwhelming.
How coaching can help
This is Catherine. She has just had her 40th birthday and has celebrated by throwing a party. She has planned this for over a year. Everything was perfect, but when night came, she couldn't understand why she felt sad and empty.
Catherine met her husband, Steve, when she was in sixth form, and he was dazzled by her confidence and how she had a clear vision for her future. All through school, Catherine was a bright, academic student who had dreams of becoming a human rights lawyer. From a young age, she had always liked justice and wanted to make a difference to the world. However, just before her A-levels she became pregnant, married Steve, and her dreams of studying law were over.
Catherine and Steve had a comfortable lifestyle and, in the beginning, life was good. Over the years their relationship became strained - Steve became more focused on his career whilst Catherine felt unfulfilled, and it was as if she had lost sight of herself and her needs. The cracks started to show in their relationship, but yet she had felt as powerless to change this as she did making changes in her own life.
It wasn't until the night before her son, Toby, was due to start university that she had an epiphany and said to herself, "I can't go on like this any longer". She came to the realisation that she could have at least another 30 years left, and didn't want to feel like she did now.
The thing is, what is the next step?
Catherine took a huge breath and decided to call a life coach she had found on the directory. She was surprised how at ease the life coach made her feel, and for the first time in ages, she was being listened to and felt heard.
The life coach spoke her language and displayed genuine empathy for what was going on. What surprised her the most was that she was feeling better right after the first session. Although she wasn't sure what the changes would look like, she felt hope in a way that she hadn't done in a long time.
During the next few sessions, Catherine started to have a better idea of who she was, why she felt so unhappy, and to challenge the patterns and beliefs in her life that were holding her back. The coach looked at her life holistically, and she was able to identify her unmet needs and how this impacted her emotional well-being. Once these areas were explored, they looked at the life she wanted to create, and then to set goals to implement these changes.
Since Catherine has finished coaching, she has found it easier to ask for what she needs, grown in confidence, self-belief, and will be starting her law degree in the autumn. Just before her last session ended, she thanked her coach for helping her make the changes she so needed, and said, "it's never too late to make a change, is it?".
It often takes a milestone or a life event, like a relationship breakdown, bereavement, or children leaving home, that makes us take stock and decide that a change is needed.
Everything starts with self - self-love, self-care, self-development - to name a few, and it is an important place to begin when you want to make changes in your life. Exploring who you are, what you want, and why you want it will help you gain clarity about what to do next.
If you've never seen a life coach before, this can seem daunting, as you're not sure what to expect. However, coaching is a relationship like no other, where the coach holds the space for the client and walks beside them on their journey so they can explore their issues - their blocks - in a safe, non-judgemental environment.
Share this article with a friend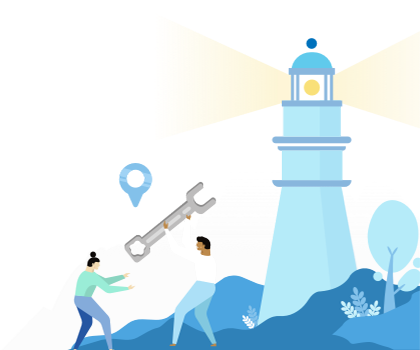 Find a coach dealing with Confidence