Confidence
How coaching can help women in menopause
If you are a woman in your 50s, you are very likely to be in menopause.
Menopause occurs in every woman's life. Regardless if they have had children or not, sooner or later women find themselves dealing with the end of their monthly period and, for the majority of them, that is a time when they face very disrupting symptoms.
 
According to an imaginative theory by Zhao Xiao Lang, a Chinese medical doctor, when a woman is around 50 years old, the blood leaves her reproductive apparatus because she does not need it anymore. The blood then is redirected to the heart, providing it with nutrients and energy to enable her re-birth.
 
I do not know whether this theory is scientifically acceptable, but I find it inspiring because I believe that middle-aged women need to look to this time of their life as the moment to take back control of their body, their time, their life. It can be an occasion to be born again.
Symptoms and psychological consequences
Menopause is not an easy ride. Only 20% of women who go through menopause do not experience any symptoms. The other 80% can experience hot flushes, night sweats, mood swings, low mood, muscle tension, joint pain, reduced libido and some more - varying from woman to woman - with significant physical and psychological consequences. And these symptoms may affect their overall wellbeing and productivity both in their personal and professional life.
Emotional challenges
Middle-aged women are the so-called "Sandwich generation". They feel squeezed between ageing parents who need help and care and teen-age children who spend hours in their rooms with their door shut, keeping their closest family out of their life. Or they find themselves without purpose when their grown-up children go to University and leave the "nest". 
And this is the time when a woman often stops feeling good in her own body. Fat starts accumulating around the waist; skin elasticity and radiance gradually reduce; the influence of gravity upon her body becomes visible.  These external age signs are accompanied by emotional consequences: a sense of feeling invisible, not being able to trade on appearance anymore, seeing this point of life as the beginning of an inevitable decline.


What you can do
If you are in menopause and are experiencing the symptoms and/or the psychological consequences related to mid-life changes, a coach can help you take care of your body and implement a wellbeing programme that includes exercising regularly.
Regular physical activity is important for many reasons:
It can prevent weight gain, which also reduces the risk of cancer, heart disease, high blood pressure, and type 2 diabetes; it also strengthens the bones, reducing the risk of fractures and osteoporosis.
It helps control menopause symptoms such as hot flushes and insomnia: although there is no sufficient research in the subject, some experiments show that women in menopause may see a reduction in the severity and frequency of hot flushes and experience a better night sleep when doing daily physical activity.

1. With the support and guidance of a coach you will:
Identify new wellness goals. They may regard losing weight or just achieving a sense of general wellbeing or getting rid of bad habits such as smoking or over-drinking.


Design an action plan to maintain regular physical activity and develop healthy habits.


Build a positive mindset to follow-through.


Be held accountable: having to answer another person for your actions motivates you to stay on track with your goals.
Be supported in overcoming the obstacles that are stopping you from being consistent in your new behaviours.
2. A coach can also help you promote self-development actions that will serve as a confidence and self-esteem boost. You will learn how to replace negative thinking with new positive and growing-oriented beliefs.

3. On a spiritual side, a coach can encourage you to commit to regular mindfulness practice, which will significantly improve the overall level of your wellbeing. Mindfulness meditation and – in general – a mindful approach to life have proved to provide positive effects in boosting mood, controlling blood pressure, and reducing the level of stress and anxiety.

Menopause cannot be avoided but we can embrace the change without fear and make this time of our life as a time of pride and an occasion for growing and learning.
Share this article with a friend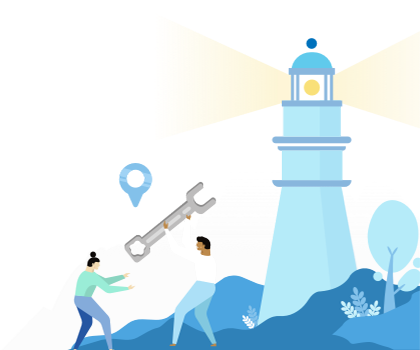 Find a coach dealing with Confidence