Personal development
How Clare listened to herself and changed her life
Clare was in her late 20's and she wasn't happy. She's someone who didn't go to uni, she went straight into PR work after school and she was really good at it. She was in a great relationship, she and her boyfriend had bought a small flat in London, her boss in her niche marketing company was pleased with her and everything looked fine.
But it wasn't. Clare knew she needed to change something - probably her job - so she got in touch with a life coach and they agreed to work together on some new job applications. She thought she was going to go away from a 2-hour session with a new CV and a list of possibilities.
Instead she went away with an action plan for a whole new life! What happened during the session was that she settled into thinking deeply and constructively about her life, her values and what it was she really wanted. She experienced a really generative, safe thinking space free of interruption or advice - and doing that gave her the courage to go further in her thinking than she ever had before. She challenged her own beliefs and realised how unhappy her current life was making her, and even more importantly, just how much she was holding herself back.
When she stopped thinking, fresh questions helped her to identify for herself exactly what was in her way, and what to do next. That's all she needed to start changing her life.
After the meeting Clare emailed to say that she had talked to her boyfriend and they'd agreed to let their flat, move to the country and find new jobs. And that's exactly what they did. Successfully and permanently.
That's what we can do for ourselves when we give ourselves the combination of time, safety and the deep attention of another person. The solutions that we generate will take hold and work for us in ways that advice simply never does. That's what life coaching really means. 
Share this article with a friend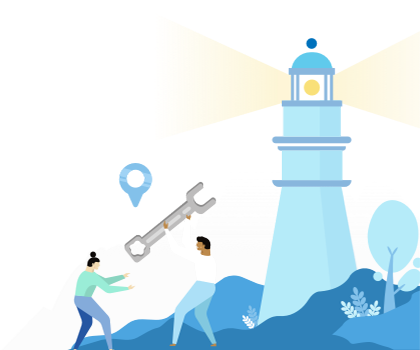 Find a coach dealing with Personal development