Personal development
Health care and self-care - Health is wealth part 2
Our health care and self-care and the level of importance this plays out in our daily lives is a personal testimony to the degree in which we value ourselves.
 
Emotional, mental health and physical well-being are dependent upon a variety of elements from food and nutritional balance, people, relationships, and our quality of psychological connection with ourselves, our work and our environment, the list can be complex. This is what makes us all unique. 
 
We are all a work in progress wherever we are now. And I feel truly privileged to see and share the awesome challenges that people can face to learn more about themselves, and the complexity of the circumstances and challenges that they overcome.
We experience and deal with our challenges in different ways. Our own learning brings us to a point where we can choose our conditioned way forward or take a much more valuable step into the unknown.
In trials we can easily fall back on what we depend upon to comfort us, it takes courage to find a different path. This learning and behaviour can be conscious or subconscious.
 
All too often we can be encouraged to acknowledge our relationship to our self-care as being trivial, self-centred, narcissistic or vain.
The truth is that we cannot give away what we do not have within ourselves. By being interested in making the best of ourselves is a natural route to a sense of well-being, growing and learning and being an example to others.
Think about it, when we dress well and looked well-groomed, we are acknowledging and respecting people that we meet. This is not about making a fashion statement, it's about you, giving the best of yourself, acknowledging those you meet, it's an indication that you value yourself and others. A designer label can create a certain outward statement, it's the inner influencers that shine far beyond the outer shell and remain memorable.
By being a living example, we are creating a greater expansion in the way we feel within ourselves, offering a sample of how we live in principle. 
Great influencers in our lives are obviously parents and other family and friends.
Massive game changers and teachers are different cultural influencers, people that take self-learning and development to a different dimension and level, because their culture and values are centred differently in their lifestyle, family and values.
Giving value and worth to spending time sharing or preparing a meal can become part of a tradition, a code of social and community conduct that is comforting and restorative.
 
Valuing yourself is fundamentally what creates the balance that we apply to self-care. The way that we plan and give ourselves the time and respect by looking to those essentials that make us feel who we are on every level. I say balance because it's all about the balance (this is the base!).
Our balance is finely tuned, and we often don't recognise what is keeping us in balance until we are feeling uneasy, it might be a feeling that something is not being tended too. A missing link that somehow got left out of our busy schedule. By giving yourself some consideration and attention, we can uncover the important essentials that make us feel at one with ourselves and others. 
How are you doing with your self-care right now?
What is important to you:
Getting up feeling energised, a feeling of oneness inside and out?
Going to where you need to be with confidence in the knowledge that you are presenting your best self on the day?
Knowing that the essential things that are all about you and your uniqueness are present and part of your day?
Not being willing to compromise what is an essential part of you? This might be a simple practice or routine. If it's important to you it's important to retain.
Are you missing that time you took to meet with yourself in the local coffee bar, while tending to your e-mails? If this is not possible, creating another similar alternative could make all the difference. Our self-rewarding can change the whole outlook of our day.
Journal those days when a trigger changes your routine, into something that is less than, or something that compromises the truly awesome unique you.
 
Most of all, acknowledge that you deserve the best attention, for yourself. Then we can truly bring ourselves into the fullness of integrity and humility to the situations and the challenges that we face, by doing so, we can be an example in every situation we encounter.
 
Plan into your weekly/daily a regular routine, a personal check-in with your self-care. Self-care is essential to achieving optimum personal health care, it is valuable, a personal gift, it gives us the opportunity to feel our best and when we feel our best we do our best.
Our health is our personnel and wider economy. Relying on our understanding that we matter, underpins our aim and our will to be our best. Our health is a balance that needs our regular attention and intervention. 
Take up the invitation to care with more attention
Checking in with those areas in your life, all of which are unique to you- emotional, psychological, physical and spiritual health - they form a fine balance that is more important than we recognise, until we miss the one or two things that are essential to us. 
 
When we care about the fundamentals of our lives and we are tending to our self-care, we are giving ourselves and other's the greatest respect and indicator of gratitude for the essence of who we are and can be.
Share this article with a friend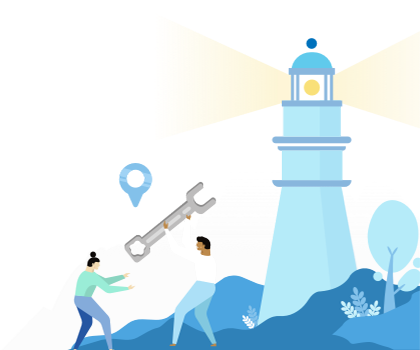 Find a coach dealing with Personal development