Health coaching
Grief and health
What is the link between grief and health? Why is it important to not only remain healthy whilst grieving, but to experience grief in a healthy way?
Both questions are rarely asked by those going through a loss or bereavement, but they are important.
In my experience, when a person suffers a loss, not only the death of a loved one, but also a change in circumstance such as moving house, getting married or children leaving home, the last thing they think about is their health. There are so many other thoughts running through their mind that eating the right foods, exercising or just being still, go out of the window. In fact, some people drown their feelings in drink, drugs or exhibit compulsive behaviours such as cleaning or exercising.
What is the reason for this behaviour? It is to stop them thinking about the event, to push it away. Sometimes not thinking about the event allows the mind a chance to rest. Having a job or career where you have to concentrate can be a good thing, at least you stop thinking and worrying about the sad event or loss. But eventually you have to think and this is when those thoughts that cause the pain to come flooding in.
Did you know that there are very few studies in how parents' health is affected by their child's death?  Studies found even 18.5 years after the death of their child, the parent's health is still compromised. The prolonged stress can alter their biological makeup, leading to severe illness such as cancer and they may still suffer from depressive episodes that could require medical intervention. Relationships can suffer and can lead to marital problems. The chance that a parent will die is increased, this could be due to life threatening illness, or the pain eventually resulting in suicide.
So, as you can see health and grief are interlinked. These facts can also be the same for people who have lost a loved one, including friends. It seems that the greater the emotional connection, the greater the emotional feeling of grief.
How do you ride out the period of bereavement and grieve in a healthy way?
You could do the following, and this list is not exhaustive:
Find ways to relieve stress, such as a punching the pillow.
Be kind to yourself and allow yourself to experience the emotions when they arise, or find a way to control them and then release them in a safe way.
Eat fresh fruit and vegetables on a regular basis, it is ok to occasionally eat junk food but it's the exception not the rule.
Talk. Talk to friends, to family or to a counsellor if need be. Don't bottle the pain up as it will come out sometime.
Remember the good times and the bad, once you can see the person as they were, you are on the road to dealing with your grief.
Accept that there will be days when you don't think of them, and there will be days when the slightest thing sets you off on an emotional rollercoaster.
All of these will be dealt with on my website, www.thegriefhealthcoach.co.uk pop over and have a look, there will be recipes and helpful advice, plus loads more. If you feel you want more, I run workshops where people like you get together and work through the grief and loss.
Share this article with a friend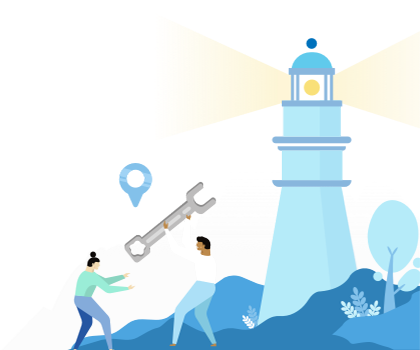 Find a coach dealing with Health coaching