Career coaching
Getting back to work after a career break
During our lifetime, many of us have to (or want to) take a career break. We may have been caring for relatives, bringing up our children, pursuing a dream to travel or even transitioning from one career to something completely different.

The fact is that returning to work can be difficult. Potential employers may see you as a risk because you have a gap on your CV. And you may have real doubts about your abilities and skills, worried that you aren't up to date and lacking in confidence and self-belief. You may have been working really hard applying for jobs and yet, getting back into the world of work still eludes you. 

What you need to know is this - people all over the world have successfully taken a career break and have got back into work. If you really want to work again, it is absolutely possible. As a starter for 10, get out there and let people know that you want to work. And don't expect every conversation that you have will land you your dream job. As Colin Powell said: 
"A dream doesn't become reality through magic; it takes sweat, determination and hard work "
If you want to get back into work after a career break, then don't give up. A life coach could be the person that helps you get there. 
Share this article with a friend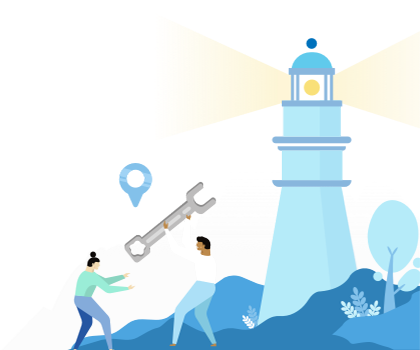 Find a coach dealing with Career coaching