Staff coaching
Fostering a Culture of Integrity in Leadership
Fostering a Culture of Integrity in Leadership to bring Longevity and Value to Customers and Employee Relationships
Integrity is one of the basic elements of human relations and sends strong and powerful messages that ultimately inform our decisions or justifies our direction of travel. It also remains to be a source of minor to severe abuse in our relationships and business practice.
In commercial recognition we are often compelling ourselves and others to focus on key performance targets. That's not that they are not crucial; they have their place, although they should not override integrity. It is however the integrity that gives the business the sustainable power to achieve and retain customers and business.  
By really appreciating, with genuine honesty, the value and the contribution made by people, employees and customers we are establishing attitudes and behaviours that foster trust, engagement and a willingness to go the extra mile when required. Bringing a collective response of collaboration and creativity that impacts every aspect of organisational performance.
The way that we treat our customers is often that of a commodity, aligned only with profit, as we often fail to treat them with genuine recognition that will establish a relationship that extends beyond the immediate profit margin. Their value is determined by the business benefits they can create. Unfortunately integrity, which is the cornerstone of customer service policies and practice, is then undermined. All too often employees and customers are treated as consummate parts of the business. The financial sector has felt the implications of harsh business targets that have affected the heart and soul of both individuals and communities. Behaviour and creativity of employees is suppressed under the pressure of higher performance targets that are seen as a pinnacle of success. The opposite is true when integrity value for inter-human relationships is appreciated, fostering and encouraging mutual value, trust and genuine creativity, bringing desired results of increased performance through a deep feeling of self-worth and recognition of individual and collective contribution.
To develop a culture that is recognised by customers and employees to have integrity requires a sustained attitude of trust in 'relational issues.' A culture that builds a reputation that is based on trust and understanding can provide longevity of partnership and mutual support when there are major (or minor) crises. Those established relational values are retained because the understanding within the relationship is that all parties have made a mutually valued contribution to each other's interests in the past. There remains a strong feeling of community; employees remain positive and come into work with ideas for regeneration. When you visit such companies you feel uplifted and empowered.
Business values and ethics evaluated at the core of human contribution is the solution. It is both complex and really simple. It requires a different level of human consciousness as part of leadership; a consciousness and awareness that really values honesty and trust, and goes the extra mile to protect and maintain that relationship with genuine integrity being a part of the whole business process.
Share this article with a friend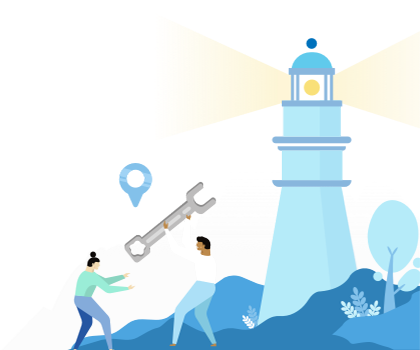 Find a coach dealing with Staff coaching