Wellness coaching
Feel less alone by learning how to ask for help
When we experience difficult times in our life, we feel like no one else understands us and that we should suck it up and move on with life because we all struggle at some point.
We may even say that you should be grateful we don't have it as bad as others do. It can all feel very lonely...
This is called normalising trauma and it can be quite dangerous if left unresolved. 
Other times we don't say anything and suffer in silence because we don't want to be a burden on others.  
It's time to stop believing that you need to be invincible and manage all of your emotions independently to the point that you live happily 100% of the time. 
Spoiler alert: you won't live happily 100% of the time!
And that's a good thing! We are meant to have a large spectrum of emotions and we aim for balance and emotional homeostasis. 
I invite you to connect to your present moment and emotional state and think:
Why do you think you shouldn't ask for help?
You do not want to be a burden on people.
You do not want to admit "failure" or be seen as to be failing. 
You do not want to be sensitive or vulnerable.
You lack trust in others.
You should be able to handle it alone.
It can be some of these reasons or other completely different reasons.
I invite you to write them down on a piece of paper so you have them out in front of you to be able to see them through a different perspective and create a new reality for yourself. 
All these reasons may stem from:
Believing you're not worthy of attention, other people are already so busy and preoccupied with their lives and you don't want to add on to their load.
Perfectionist tendencies that are due to a fear of failure and rejection.
Belief that it is not safe to be vulnerable and ask for help.
Past trauma that showed you that you cannot trust anyone but yourself.
Imposter syndrome that keeps you playing small and in your corner, closing you off to the world and having you believe that you need to do it alone. 
It all starts with you gaining awareness of what is triggering you into believing that you need to go through this alone. 
Then you process any feelings associated with what comes up and you can do this with the help of an experienced coach or therapist, or even a good trustworthy friend. 
Asking for help sometimes is simply sharing your situation (or how you feel about it) with others that can be kind and supportive and are trained to help you process those feelings. 
Ask yourself what is this unprocessed situation costing you? How is this affecting your relationships, your work? Being vulnerable and sharing how you need help and how others can help you meet your needs is the best gift you can give to your loved ones.
I'm sure you are someone that enjoys helping others and gets a sense of fulfilment when you do, so why are you depriving others from feeling the same about helping you?
Learning how to ask for help, especially when you don't want to, is ultimately a win-win situation. You benefit from being helped and they benefit from feeling better about themselves for helping you. 
It won't mean that you failed or you're weak for asking for help, quite the opposite really... Only brave people speak up and ask for help. 
You are worthy of wonderful things and you can overcome anything that troubles you, it's just that sometimes there's no need to do it alone. 
I can help you go through this process of raising awareness and processing the emotions to change how you feel about yourself so that you are more balanced and able to channel inner peace. And all for free over a 30 min call! Book yours. 
Share this article with a friend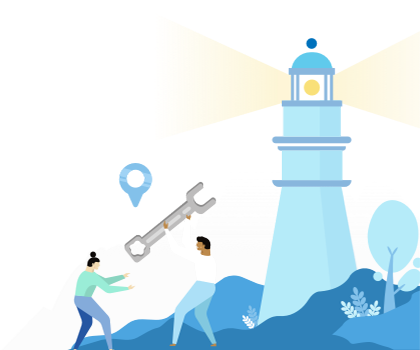 Find a coach dealing with Wellness coaching